Don't Leave Asheville, N.C. Without Doing This
A few things you should consider doing when you're visiting this mountain city.
Some of my favorite memories as a child were going on camping trips with my family in Pisgah National Forest just outside Asheville, N.C. We lived in Raleigh, so we usually made the five-hour drive every summer. As an adult, I have visited Asheville a number of times and created new memories of the area, this time focusing on the unique small-town vibe of the city, mixed with tons of culture, top-notch Southern food, microbreweries and outdoor activities galore. It is hands down one of my favorite cities in the country to visit, and here are some things you should consider doing there.
The Biltmore Estate is one of the most well-known attractions in Asheville, and if you've never been, it's a must-see. Built by business tycoon George Vanderbilt in the late 19th century, the mansion has 250 rooms, making it the largest home in the United States. It's enormous! There's a bowling alley and a swimming pool inside. The entire estate sprawls across 8,000 acres; you can take a stroll around the stunning gardens and walking trails after touring the home. Once visitors have worked up a thirst, they can stop by the on-site winery for tastings of the local vintages. And for kids, there's a petting zoo near the winery.
Luella's Bar-B-Que is said to have the best barbecue in town, according to the locals. It's a couple of miles from downtown, so driving there is your best bet. Try the chopped pork BBQ sandwich with hush puppies and collard greens on the side. And you can't leave without tasting the BLT bloody mary. Order it — you won't regret it. The large strip of bacon sticking out of the glass is perfectly crispy, and the drink has just the right amount of kick.
Rankin Vault Cocktail Lounge
Rankin Vault Cocktail Lounge is a cozy, chic bar with tastefully atmospheric, dim lighting and a solid cocktail menu, which features the classics and unique twists on martinis. It's the perfect spot for craft cocktail aficionados. Settle in next to the bar and have one of the friendly bartenders stir up a delicious Vault Old-Fashioned. It's the perfect drink for the end of an adventurous day. Rankin Vault is also known for its burgers.
Fun fact: Asheville has more breweries per capita than any other city in the U.S. So if you're a beer drinker, you must set aside time to experience some of the roughly 100 local brews made in the area. There are many ways to do this. If you want to burn off calories while touring the breweries, you can cover a handful of them by walking from one to the other. Or take that ridiculous-looking party on wheels called the Amazing Pubcycle, which allows beer connoisseurs the opportunity to drink local brews while pedaling through the city. Want a more relaxed beer-drinking experience? Take a Brews Cruise and let a knowledgeable beer hound be your designated driver from brewery to brewery.
Asheville is nestled in the middle of the lush Blue Ridge Mountains and arguably has some of the best hiking trails in the country. A great way to get the best views before a hike is to take a drive along the Blue Ridge Parkway. This scenic road winds through 469 miles of Virginia and North Carolina. It's not uncommon to get caught behind leisurely paced cars or dodge wildlife crossing the road. A favorite hike along the way is the Graveyard Fields Trail near Asheville. It's got a little bit of everything, including lush woods and rhododendron, beautiful mazes through meadows, and stunning waterfalls.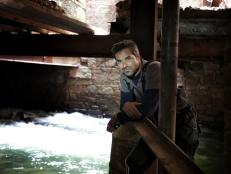 Find out what Don Wildman takes with him on every trip.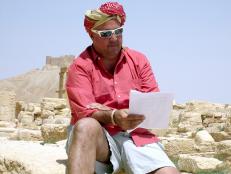 Take a look at Andrew Zimmern's must-have list of things he doesn't leave home without when traveling.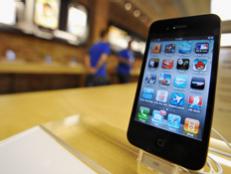 Check out Bert's list of things he can't leave home without.