Charleston: Top 10 Locals List
While there are many things to do in Charleston, these are the top 10 musts. From walking along Folly Beach to sipping a beer at a microbrewery, here are the city's best-kept local secrets.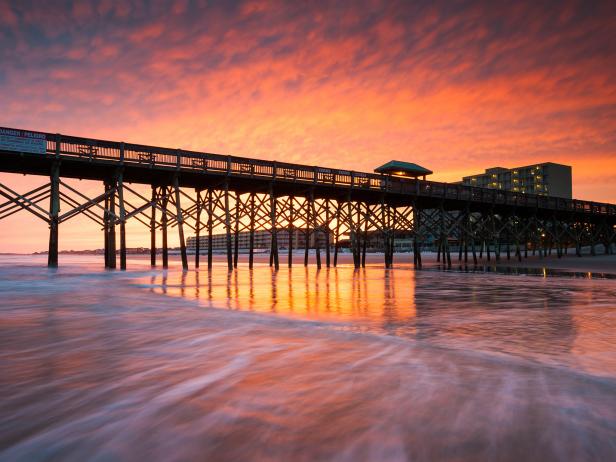 Folly beach has a long and sorted history. Known originally as "Coffin Island," Folly Beach was where incoming ships would leave the ill and disease-stricken before entering the city of Charleston. Upon leaving again, they would bury those that did not make it on the west end of the island where the county park now sits. According to internet materials, the first shot of the Civil War was fired on Morris Island in the 1860s and for much of its history Folly Island has been viewed as relatively lawless; a place where bootleggers and those hiding from the law sought refuge. However, in the 1960s Folly was apparently cleaned up and amenitized with 1700+ feet of pier, boardwalk, amusement rides and the such. This was known as Folly's "golden age." However, the pier was burned in 1977 (suspected arson) and Hurricane Hugo cleaned up in 1989. The current pier shown in the picture was built in 1995.
Located just 20 minutes from downtown Charleston, Folly Beach is often referred to by locals as the "edge of America." The expansive beaches on this South Carolina island — Folly Island — are famous for their amazing sunrises and sunsets.
Participate in a local tradition by painting the famous Folly Boat, which washed ashore sometime during Hurricane Hugo. Now, townies paint secret messages and artwork onto the grungy hull of this local icon.
Learn how to dance the Charleston at Trudy's School of Dance on Folly Road. Since 1939, this family-owned studio has been popular with the city's residents.
Arthur Ravenel Jr. Bridge
If you're the active type, then you'll definitely want to run, walk or bike on the Arthur Ravenel Jr. Bridge. This impressive structure spans a total of more than 13,000 feet over the Cooper River, connecting downtown to Mount Pleasant.
The South may have a lazy reputation, but active locals who have visited Charleston SUP Safaris would argue otherwise. At this creative establishment, you can learn how to do yoga atop a paddleboard. Don't worry — no experience is necessary.
Charleston has its own language — Gullah — that you might not even know about. At Gullah Tours, you can memorize a few essential Gullah phrases to assimilate into the Charleston culture.
Microbreweries are popular all over Charleston. One favorite, Palmetto Brewing Co., offers tours of its brewery every hour, on the hour.
The minor league baseball stadium of the Charleston RiverDogs is a great place to meet locals. With an occupancy of just 6,000 people, this little-known spot is the perfect way to spend a summer afternoon.
The New American cuisine at the Macintosh in Charleston is truly remarkable. Patrons love how the restaurant sticks to its farm-to-table mantra. Other popular restaurants in the area for quintessential Southern fare include Home Team BBQ and the Peninsula Grill.
Charleston is known for having the best of the best. Of the many luxurious hotel options, 1 go-to is the Market Pavilion Hotel. While the price tag might seem a little bit high, the 2-block walk to the waterfront makes it completely worth it.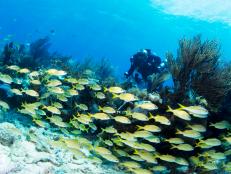 Visit Destin, FL, but head for the less-touristy spots and local hangouts such as Destin Pass and Hog's Breath Saloon.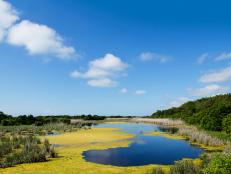 If you want a less-touristy trip to Myrtle Beach, try visiting these local attractions.