Cooking Schools for Families
A number of cooking schools across the country offer classes designed for entire families -- an unusual twist on summer vacation fun. Here are 5 of the most eclectic and interactive we could find.
It has been said that the family that eats together, stays together. By this logic, then, the family that learns to cook together could take — tight-knit — to a whole other level. A number of cooking schools across the country offer classes designed for entire families — an unusual twist on summer vacation fun. Here are 5 of the most eclectic and interactive we could find.
Santa Fe School of Cooking
Santa Fe, New Mexico
Latin-inspired cuisine is always on the menu at the Santa Fe School of Cooking, a regional culinary school located mere steps from Santa Fe's historic downtown plaza. Not surprisingly, the hands-on family class is one of the most popular offerings each year. The class is limited to just 16 people, but offers moms, dads and little ones alike first-hand experience in making quesadillas from scratch. Under the supervision of professional chefs, family members also work together to produce homemade flour tortillas, corn soup and bizcochitos (crispy cookies flavored with anise and cinnamon).
Blue Ribbon Cooking
Seattle, Washington
Seattle becomes more of a foodie city with every passing month, so it's no surprise that one of its most popular cooking schools — Blue Ribbon Cooking — now offers classes for the entire family. During these classes, Chef Julie Little spends an exciting afternoon with moms, dads and kids, guiding them through basic instructions for dishes that comprise all-out feasts. On the menu for a recent class: homemade pasta with tomato ragu and carbonara sauce, phyllo-wrapped asparagus, carrots vichy and liquid chocolate cake. The class lasts 3 hours, and participants are invited to enjoy the fruits of their labor afterward.
The Chopping Block
Chicago, Illinois
Chicago foodies hail The Chopping Block as one of the best novice cooking schools in town. It's no wonder, then, that the organization (there are 2 locations) offers monthly classes for families. Each class revolves around a different type of cuisine. On Chinatown night, families work together to prepare crispy vegetable egg rolls with sweet chili dipping sauce, chicken and vegetable stir fry and almond cookies; on Pasta night, families make Caesar salad, fettucini with Alfredo sauce, sautéed broccoli and fresh fruit with Zabaglione. Classes usually last 2 to 3 hours. 
Cooking demonstrations at CIA Greystone
Napa Valley, California
Though the family-oriented cooking "classes" sponsored by the Napa Valley's Culinary Institute of America at Greystone aren't hands-on, they are certainly entertaining. The hour-long classes take place in the DeBaun Theater, a newly built "studio" where families sit in stadium-style armchairs and watch as chefs run through different recipes from beginning to end. Recipes are usually tied to seasonal produce; at Christmas, for instance, there's a class about quince. All participants are encouraged to ask questions and everyone receives copious samples and a copy of the recipe before the day is done. 
Camp Cook
Houston, Texas
Though this Houston cooking school offers classes for children of just about every age, the "Mommy/Daddy & Me" classes geared toward preschoolers are the ones best-suited for families to take together. During the bi-weekly 75-minute interactive labs, participants receive a detailed introduction to cooking, complete with recipe analysis, ingredient-tasting and activities designed to teach more complicated skills such as measuring and mixing. There's also plenty of time for socializing and, of course, tasting. Most classes are themed; March and April classes, for instance, may revolve around Easter treats.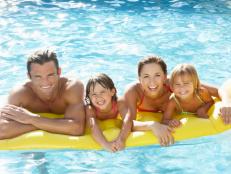 Oyster.com's best family vacations for the end of summer.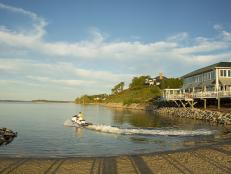 Squeeze in a fall weekend getaway with the family.