Danielle Dimovski aka Diva Q
Meet host of BBQ Crawl Danielle Dimovski aka Diva Q, someone who has a passion for barbecue that knows no boundaries.
Danielle Dimovski aka Diva Q has a passion for barbecue that knows no boundaries; she lives breaths and eats barbecue. Diva Q travels all over North America competing in a variety of sanctioned barbecue competitions, writing about barbecue and eating anywhere barbecue is served. She has won hundreds of awards, multiples of Grand Championships and is a former World Champion of Pork and World Bacon Champion.

It doesn't matter if it's a one-man shack serving chicken over a hot, charcoal-filled barrel on the side of the road or a high-end barbecue joint serving 'cue off the latest in barbecue technology. Diva Q wants it all and she wants to know the stories behind these barbecue folks.  

Danielle is currently the host of the Travel Channel hit TV show, BBQ Crawl, a lip-smacking mouth-watering adventure of all things barbecue. The show features barbecue joints from all over the US, the pitmasters' stories and, of course, fun competitions. She lives by the motto, "Life is too short for Bad BBQ! ®"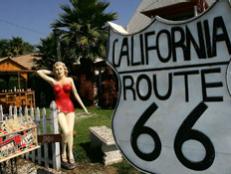 Ron Warnick, creator of Route66news.com, gives us the dish on "The Mother Road."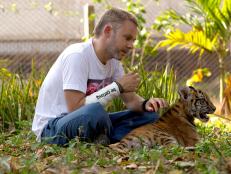 We sat down with the Wild Things with Dominic Monaghan host and big-screen star to get an inside perspective on what the show's all about.