3 Lavish Lodge Rentals in Aspen
Three Luxury Rentals in Aspen
01:09
Check out the three most luxurious lodgings for a group trip in Aspen, CO.
Vacation in style at these luxurious lodges in Aspen, Colorado. From $400 per night to $15,000 per night, these ideally located homes have enough room and amenities to keep you and your crew comfy.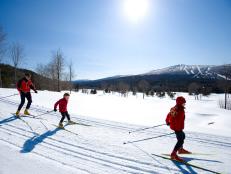 Plan a ski vacation at a family-friendly ski resort that caters to kids on the bunny slopes and beyond with ski school, adventure parks and plenty of smores.