Travel Channel Hosts' Summer Playlists
Check out some of the Travel Channel Hosts' favorite music.
We asked our hosts to tell us what's on their iPod playlists right now. Here's the music that Tony Bourdain, Zak Bagans and the Sand Masters crew are jammin' to on the beach this summer.
Anthony Bourdain's Summer Playlist
1. Queens of the Stone Age: Self-titled album and Era Vulgaris and the associated bands
KYUSS, Eagles of Death Metal, Them Crooked Vultures
2. Mark Lanegan Band (anything by him including "Screaming Trees")
3. Kanye West: "Monster" (Just as good as he probably thinks it is. And Nicki Minaj is terrifyingly good on it.)
4. Gorillaz: "Stylo" featuring Mos Def and Bobby Womack. (Over and over again. Anything with Bobby Womack is already awesome.)
5. Danger Mouse and Daniele Luppi, "Rome"  (An album riffing on early '60s Italian cinema soundtracks with Norah Jones and Jack White popping up.)
6. Iggy and the Stooges: "Penetration" from Raw Power
7. REM: An old song, "Crush With Eyeliner."  (Never a big REM fan before but rediscovered this one late in life.)
8. Sky Saxon: "I'm A Believer"
9. Tito and Tarantula: "Strange Face of Love" and "Angry Cockroach"
10. The Rascals: "I Ain't Gonna Eat Out My Heart Anymore"
11. Lil Wayne and Eminem: "Drop the World"
12. Get Carter Soundtrack: "Carter on a Train" Intro

Zak Bagan's Summer Playlist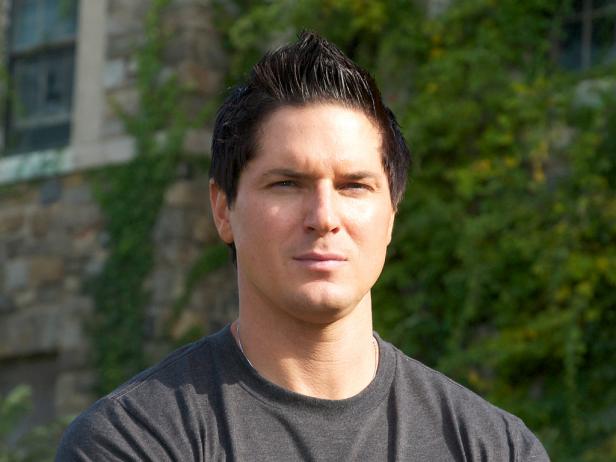 Travel Channel, Ghost Adventures, Letchworth Village, Haverstraw
Filming of the Travel Channel's 'Ghost Adventures' at Letchworth Village, Haverstraw, New York. The Travel Channel's 'Ghost Adventures' traveled to Letchworth Village in Haverstraw, NY, to investigate the complex 100 years after this facility opened its door in Haverstraw, NY. The Ghost Adventures star Zak Bagans.
1. Soundtrack for Dracula
2. Soundtrack for Book Of Eli
3. Soundtrack for District 9
4. Soundtrack for The Proposition
5. Armin Van Buuren
6. DeadMau5
7. The Doors
8. Beastie Boys

Kirk Rademaker's Summer Playlist
1. Doc Watson: "Blackberry Blossom"
2. Donald Fagen: "The Goodbye Look"
3. The Band: "The Weight"
4. Steely Dan: "Dr. Wu"
5. Steely Dan: "F.M."

Rusty Croft's Summer Playlist
Rain, snow, summer….my favorite artists remain the same:
1. Old Crow Medicine Show
2. John Prine
3. AC/DC
4. Joe Bonamassa
5. Ben Harper
6. Wide Spread Panic

Andy Gertler's Summer Playlist
1. Donald Fagan: "The Goodbye Look"
2. The Beatles: "Penny Lane"
3. Crash My Party: "Crash My Party"
4.  Elise Regina and Tom Jobim: "Agua de Marcos"
5. Sheryl Crow: "All I Want to Do"

Morgan Rudluff's Summer Playlist
The randomness of my playlist actually eludes any sort of categorization or pin-pointing. Sorry. To be honest, I don't have a "playlist"... I'm actually one of the few people left without an iPod, so I couldn't even fake having one if I tried! But I do like the ENTIRE "Good Times" album by Aloe Blacc.

Sue McGrew's Summer Playlist
1. Muse: "Uprising"
2. Modest Mouse: "Dashboard"
3. Black Eyed Peas: "The Time"
4. Neon Tress: "Animal"
5. Death Cab for Cutie: "Codes and Keys"
6. The Black Keys: "Tighten Up"
7. The Beatles: "I am the Walrus"
8. The Beatles: "Dear Prudence"
9. Cee Lo Green: "F**k You (Forget You)
10. Gnarls Barkley: "Crazy"

Matt Long's Summer Playlist
I like summer songs and I have as many favorites as grains of sand in a small castle! Here are few:
1. First on my list is a little known artist from Ft Myers, Florida by the name of John Corning. His song "It Was So Good in the Summertime" is on my short list. It combines Reggae, Caribbean and Latin sounds. I listen to this song and I'm sitting at the Tiki bar on a sparkling beach.
2. Jimi Hendrix: "Fire" (It's pure energy. I listen to it on my way to every pound-up. It's like a shot of adrenaline.)
3. Mungo Jerry: "In the Summertime"
4. Paul Simon: "Late in the Evening" (Most any time of the year but especially in the summer. He does the syncopated island beat better than anyone.)
5. Booker T and the MG's: "Green Onions"
6. Beach Boys: "Do It Again", "Don't Worry Baby" and "I Can Hear Music"
7. Truthfully, I write a lot of songs. I have at least two that are summery and I play them all the time.
Joe Bechtold's Summer Playlist
1. Mumford & Sons: "Little Lion Man"
2. The Killers: "Human"
3. O.A.R.: "Heaven"
4. Edward Sharpe & the Magnetic Zeros: "Home"
5. Coldplay: "Viva la Vida"
6. Willie Nelson: "On the Road Again"
7. Florence and The Machine: "Dog Days Are Over"
8. Johnny Cash: "Man in Black"
9. Muse: "Uprising"

Ben Muzzey's Summer Playlist
1. Zach Brown Band: "Toes"
2. Jamie Lidell: "A Little Bit More"
3. Blake Shelton: "Playboys of the Southwestern"
4. Josh Ritter: "Right Moves"
5. Black Keys: "I Got Mine"
6. David Bryne: "Life is Long"
7. Paul Simon: "You Can Call Me, Al"