How to enjoy life's everyday moments on the road.
How to enjoy life's everyday moments on the road.
If your kids don't like posing for the family vacation pictures, let them direct some shots as a reward -- after getting at least one you love, of course.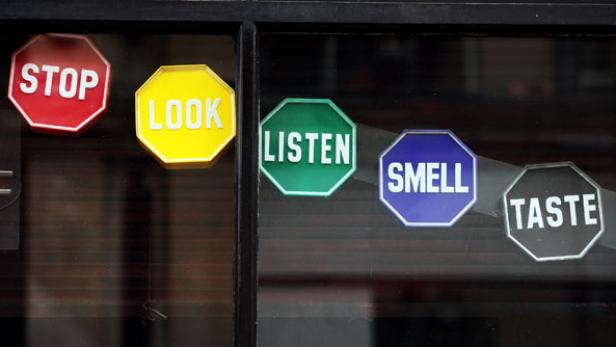 61345907
This sign in the window of a restaurant/nightclub in the Soho area of the City of Westminster encourages the public to indulge all their senses. Which isn't hard to do in Soho, London's gay and entertainment district. It has a high concentration of bars, cafés, nightclubs, restaurants and theaters, as well as adult shops and strip clubs.
Photograph by Oli Scarff/Getty Images
Make a game out of looking for funny signs when you're on vacation. Take pictures to share because you never know what you're going to see!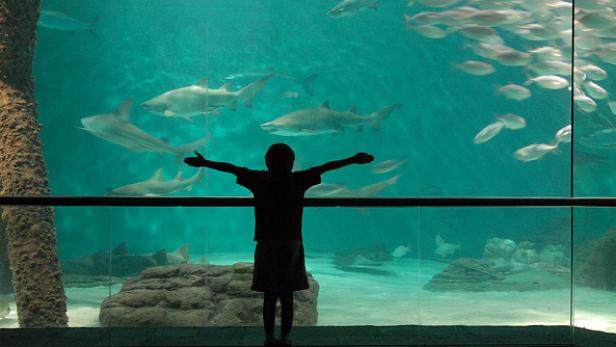 Audubon Aquarium of the Americas, New Orleans
A young visitor looks at a 400,000-gallon water tank filled with stingrays, sea turtles -- and 17-foot-long sharks! They're all part of the Gulf of Mexico exhibit at the Audubon Aquarium of the Americas in New Orleans. The aquarium showcases aquatic life throughout North and South America.
Break up a road trip vacation by stopping at one place each family member chooses along the route. Be sure to allow time for spontaneous exploring as well.
Explore traditions from countries your family has visited or plans to visit someday. Include your favorite one in your own celebrations.
5. Share the Moment in the Moment
The new GoCards app from Hallmark lets you send real Hallmark cards from your phone to their mailbox. Even better? You can personalize the message and add a family photo from your smartphone, which makes it perfect to send to grandma!



Download the Hallmark Go Cards app at Hallmark.com/gocards.