America's Best Craft Breweries
Discover some of the nation's best craft breweries.
Take a spirited journey across America to discover some of the nation's best craft breweries. These microbrew mainstays have become destinations onto themselves, not just because of their innovative (and delicious) beer. Many offer tours, beer-making classes, top-notch food, fleets of roving food trucks, and more.

Yazoo Brewing Co. in The Gulch neighborhood of downtown Nashville was opened in 2003 by Linus and Lila Hall, who spent years homebrewing and perfecting their signature ales before starting their own craft brewery. A rotating selection of food trucks offers meals to the patrons.

Brews to Try: Hefeweizen, Gerst Amber, Sly Rye Porter, Embrace the Funk
The Perfect Pairing: Pappy's Tommy fries from the Pappy's Mobile Café food truck
This Winston-Salem brewpub is a great spot for those who like to sample a good variety of beers — not only does it have an incredible selection of year-round brews, but it also produces a new IPA each month.

Brews to Try: Hoppyum IPA, People's Porter, Sexual Chocolate Russian Imperial Stout
The Perfect Pairing: Pub melt ostrich burger, bread pudding
Cigar City Brewing is a major Florida attraction for those seeking excellent beer. Come for the brews, and stay for the cigars and food trucks.

Brews to Try: Florida Cracker White Ale, Cider & Mead Hard Cider, Hornswoggled Irish Red Ale, Jai Lai India Pale Ale
The Perfect Pairing: Okinawa soba from Renny's Oki Doki food truck, fried cheesecake from Doches Hot Off the Press food truck
5 Seasons Brewing serves great beer alongside a delicious, seasonal and locally sourced menu. The brewery supplies spent grains to feed local Ossabaw Island pigs.

Brews to Try: Long Strange Tripel, Seven Sisters Munchner
The Perfect Pairing: Ossabaw Island pig ribs paired with Munich Helles Golden Lager; rabbit enchilada paired with Hopgasm IPA
Take a tour through Cleveland's history by visiting Great Lakes Brewing. If you look hard enough, you'll even be able to spot a few bullet holes from a gunfight with famous Prohibition agent Eliot Ness.

Brews to Try: Commodore Perry IPA, Edmund Fitzgerald Porter
The Perfect Pairing: Stilton cheddar cheese soup paired with Dortmunder Gold Lager; pretzel-crusted chicken paired with Burning River Pale Ale; bread pudding paired with Eliot Ness Amber Lager
Southern Tier Brewing Co.
Southern Tier Brewing is a little off the beaten path in the small town of Lakewood, NY, but world-class beer has turned this brewery into a destination in itself.

Brews to Try: 2XIPA, Unearthly IPA, 2X Stout, Choklat Stout
Founders Brewing has been a staple of the Grand Rapids beer scene since 1997. Its beers are big, bold and complex. Don't leave without a sip of its controversially named Dirty Bastard.

Brews to Try: All Day IPA, Oatmeal Stout, Breakfast Stout, Dirty Bastard
The original Goose Island Brewpub first opened in 1988 to offer Chicagoans quality craft beers. The chef and "cicerone" — beer's equivalent to wine's sommelier — creates exciting food and brew pairings to satisfy beer connoisseurs and foodies alike.

Brews to Try: Devlin Aged Saison
The Perfect Pairing: House-made charcuterie board paired with Matilda Belgium-style Pale Ale; smoked meatballs paired with London Fog Stout; seared burger paired with Honkers Ale
Hopworks Urban Brewery embodies Portland's eco-friendly culture. The eco-brewpub offers organic beers and fresh, locally sourced foods.

Brews to Try: Organic Rise Up Red Ale, Hub Lager Northwest Pilsner
The Perfect Pairing: Hubanero burger paired with Hopworks IPA; Survival Stout brownie sundae paired with Seven Grain Survival Stout
Freetail Brewing Co., located in San Antonio, brews various wild ales using local ingredients such as Texas prickly pear and Hill Country peaches.

Brews to Try: Spirulina Wit, Fortuna Roja Wild Ale, La Fortuna Imperial Stout
Four Peaks Brewing, located in Tempe, AZ, was opened in 1996 by a group of friends with the goal of crafting great beer and sharing it with good people.

Brews to Try: Sunbru Kolsch Style Ale, Kilt Lifter Scottish Style Ale
The Perfect Pairing: Oatmeal Stout shake paired with Oatmeal Stout; Arizona chicken rolls paired with Hop Knot IPA
Avery Brewing, opened in 1993, brews eccentric ales. Its brewers pride themselves on making the type of beers they like to drink, not necessarily what the market expects.

Brews to Try: White Rascal Belgium Wheat, India Pale Ale, Rumpkin Barrel-Aged Pumpkin Ale
Verboten's name was inspired by the non-traditional, "forbidden" ingredients it uses in its craft beers. A weekly gathering of craft-beer-loving women, the Verboten Sisterhood, meets here to educate women about beer.

Brews to Try: Thinking of Something Orange orange blossom honey wheat, Pure Imagination Oatmeal Stout, Mountain Man American Strong Ale
The Perfect Pairing: Pork sliders from Fresh Plate Catering paired with 5 Second Frencher
Explore the area outside of Minneapolis with a trip to Surly Brewing. Don't worry: Even with the name Surly, the employees are actually very friendly.

Brews to Try: Coffee Bender Oatmeal Brown Ale, Furious American India Pale Ale, Darkness Russian Imperial Stout
The Perfect Pairing: Spicy lemongrass tofu from Asian Invasion
Square One Brewery & Distillery
Square One Brewery & Distillery is located in Lafayette Square outside of downtown St. Louis. This unique establishment brews beer and also distills various spirits.

Brews to Try: Spicy Blonde Belgium Ale, Bavarian Weizen Wheat Beer and Amber Rum Cocktail, Midwest Wheat Vodka and Light Squared Blonde Ale
The Perfect Pairing: Bratwurst burger paired with Park Avenue Pale Ale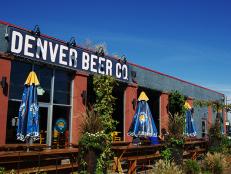 Read our list of the top breweries in Denver.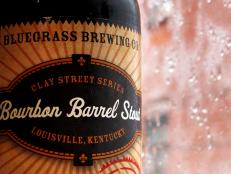 Move over, mint julep; there's a new brew in town.