Postcard From The Kentucky Derby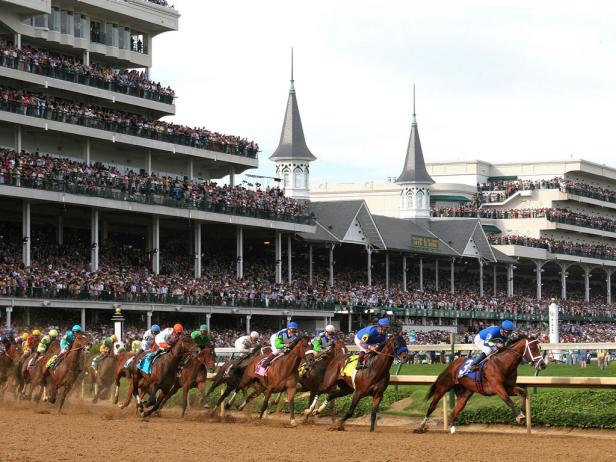 Kentucky, Kentucky Derby
Every first Saturday in May, Louisville, KY, is home to the "Most Exciting Two Minutes In Sports." The Kentucky Derby marks the annual stakes race for 3-year-old thoroughbreds, which race around a 1 1/4-mile track. The tradition began in May 1875, when the first Derby was held before a crowd of 10,000 people.
Meredith Casey is an Account Supervisor with the Washington, DC, office of Fleishman-Hillard, an international communications firm. Meredith attended the Kentucky Derby for the first time with her parents and boyfriend this May.

I went here to: Experience the Derby spectacle for the first time, especially all the women in their hats (and the races, of course!)

The best way to travel here is: By plane ... and valet parking at Churchill Downs.

When it comes to packing, be sure to bring: Ladies will definitely need sundresses with statement hats. Guys wear colorful blazers and patterned ties.

The best thing I ate was: Red velvet pancakes at The Village Anchor.

I wish I hadn't: Forgotten to bring flats to change into after a long race day in high heels.

Don't miss: The Derby mint juleps.

Next time I will definitely: Wear a fascinator hat!

My favorite part of the trip was: Feeling the excitement of the crowd and watching the most exciting 2 minutes in sports.

My advice would be: Go to the Kentucky Oaks races on Friday and learn the words to "My Old Kentucky Home."