10 Can't-Miss Events This Summer
Stay everywhere but still this summer. From music festivals in the mountains to family getaways at the beach, Hilton's 12 brands will be there to help you play as hard as you work this summer. Here are the 10 can't-miss events of the summer.
Jazz Age Lawn Party (Governors Island, NY)
Live out your Gatsby fantasies — and dress the part in your finest flapper attire — at this Prohibition-style gathering. Where else could you do the Charleston to a live band with a cocktail in hand just 10 minutes (by ferry) from Manhattan?
Mark your calendar: June 13-14 and Aug. 15-16, 2015
Disneyland's 60th Anniversary (Anaheim, CA)
There's never been a better time to say, "I'm going to Disneyland!" In celebration of its 60th anniversary, Disney has upped the ante with an all-new fireworks show featuring pyrotechnics you have to see to believe, an innovative glow-in-the-dark parade and more.

Mark your calendar: Starting May 22, 2015
Maine Lobster Festival (Rockland, ME)
It wouldn't be summer in New England without a lot of lobster, and Rockland's annual festival brings 20,000 pounds of it! Besides stuffing your face for 5 days, you can take in a parade, the "sea goddess" coronation and the annual crate race (where participants run across lobster crates floating in the water).
Mark your calendar: July 29-Aug. 2, 2015
Opera House Cup/Nantucket Race Week (Nantucket Island, MA)
Sailing enthusiasts will recognize the annual Opera House Cup as the first all-wooden, single-hulled classic boat regatta — and what made Nantucket a sailing hub on the East Coast — but it's the awards party that's considered the "event of the season." Guests toss back a few oysters and Dark 'n' Stormy cocktails before dancing to live music on the beach.
Mark your calendar: Aug. 13-16, 2015
US Open (University Place, WA)
All eyes will be on 21-year-old Jordan Spieth, who is fresh off his Masters victory, at this year's US Open at Chambers Bay golf course. They'll also be on the unpredictable coastal winds as the championship heads to the Pacific Northwest for the first time in its 120-year history.
Mark your calendar: June 18-21, 2015
Bonnaroo (Manchester, TN)
Of all the summer music festivals, why pick this one? Simply put, we don't think Bonnaroo can be beat. The annual 4-day festival — whose eclectic lineup of headliners this year includes Billy Joel, Kendrick Lamar, Mumford & Sons, and Florence and the Machine — always draws the best fans, who camp out in "tent city" or pimped-out RVs on a 700-acre farm in Tennessee.
Mark your calendar: June 11-14, 2015
Spoleto Festival (Charleston, SC)
For 17 glorious days and nights, music reverberates from the city of Charleston's theaters, churches and green spaces, making this one of the largest performing-arts festivals in the US. Modeled after an event in Spoleto, Italy, that was founded by Pulitzer Prize-winning composer Gian Carlo Menotti, the festivities will include a brand-new production of Romeo and Juliet and close with a beer garden, a fireworks display and a performance by the 7-piece soul band St. Paul and the Broken Bones.
Mark your calendar: May 22-June 7, 2015
Wanderlust in Squaw Valley (North Lake Tahoe, CA)
If a music festival with a side of "mindful living" is more your speed than constant partying, Wanderlust brings a wonderful combination of daily yoga practice, hiking, stand-up paddleboarding and farm-to-table eats. If you're unable to make it to Squaw Valley, there are also festivals this summer in, among other places, Snowshoe, WV, and Whistler, British Columbia, each tailored to its unique host location.
Mark your calendar: July 16-19, 2015
Cheyenne Frontier Days (Cheyenne, WY)
If you're looking for a family affair, look no further than the slice of Americana known as Cheyenne Frontier Days. The world's largest outdoor rodeo also plays host to musical acts such as country superstars Blake Shelton and Miranda Lambert, parades, the US Air Force Thunderbirds, a carnival and more.
Mark your calendar: July 17-26, 2015
Sonoma Wine Country Weekend (Sonoma, CA)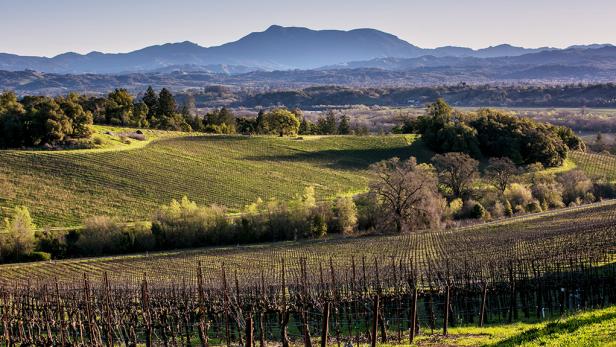 Sonoma County, California
Escape up U.S. Highway 101 into Northern California's wine country for a weekend of good food and fine wine in Healdsburg, California (just 70 miles north of San Francisco). Start the weekend off at the [Healdsburg Farmers Market](http://www.healdsburgfarmersmarket.org/) where you can pick up Pug's Leap goat cheeses, a variety of bottled olive oils, fresh butter and other produce -- all sustainably grown on farms within 10 miles of the town's Spanish-style plaza. [Flying Goat Coffee](http://flyinggoatcoffee.com/) and food trucks are also on site if you aren't full from the vendors' food samples. With more than 150 wineries dotting the Wine Road (made up of the Dry Creek, Alexander and Russian River Valleys) refrain from ending up "Sideways" by renting a bike from [Wine Country Bikes](http://www.winecountrybikes.com/) or joining one of their guided tours. Afterwards, dine at [Charlie Palmer's Dry Creek Kitchen](http://drycreekkitchen.com/) inside the minimalist Hotel Healdsburg -- a stylish and convenient choice to stay as well.
Getty Images News / Getty Images)
Cap off your summer with a Sonoma Wine Country Weekend, a Labor Day tradition. Kick things off Friday night poolside at the iconic Francis Ford Coppola Winery, dining and dancing under the stars. Then get a Taste of Sonoma thanks to 60 local chefs and over 200 wineries at the historic MacMurray Estate Vineyards where wine tours, expert pairings and a blind tasting are on offer.
Mark your calendar: Sept. 4-6, 2015