It's officially summer! Check out our June travel picks.
School's out and it's officially summer! Whether you'd like to take Dad on an unforgettable trip or the kids on a great American road trip, check out our June travel picks.

Looking for more travel ideas? Take a look at our Things to Do in June slideshow.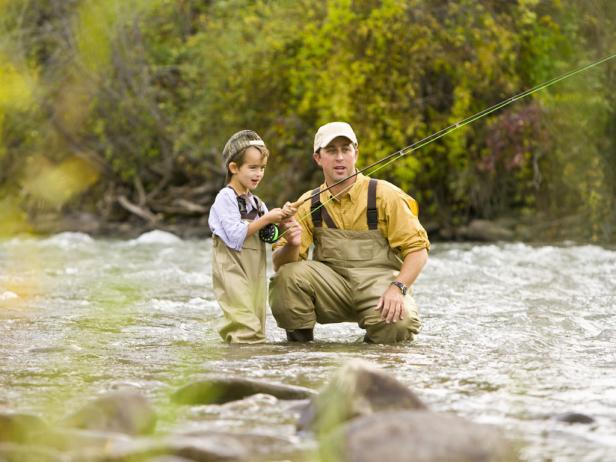 Fly-Fishing, Idaho
For the dad who loves fly-fishing … book a rustic vacation by the bend of a river. Eastern Idaho's Natural Retreats South Fork Lodge rests along the south fork of Snake River, the largest North American river that empties into the Pacific Ocean. It's also one of the best places in the US for tailwater and dry fly fisheries.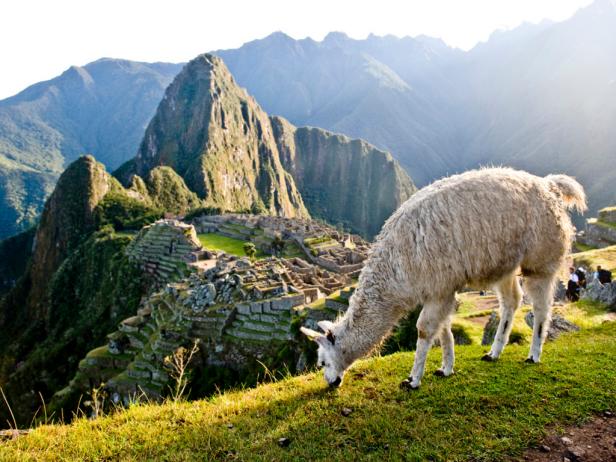 Huayna Picchu
Take an epic walking tour to see the sun rise over Huayna Picchu aka Wayna Picchu in Peru. The mountain sits high above Machu Picchu -- the "Lost City of the Incas" -- and the Urubamba River.
Often called the "Lost City of the Incas," marvel at the remarkable ruins such as the Temple of the Condor and Sun Gate, the endpoint of the Inca Trail. Visiting Machu Picchu in June takes advantage of the dry season and avoids the heaviest crowds that arrive in July and August.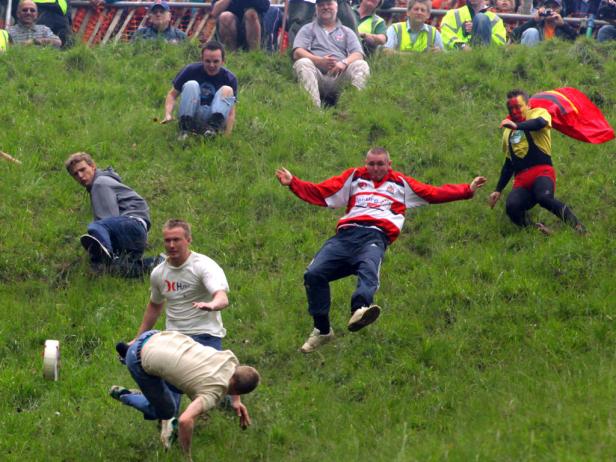 Cheese Rolling at Cooper's Hill
In England's annual Cheese Rolling, a round of Double Gloucester cheese is let loose from the top of Cooper's Hill and competitors race down the hill chasing it. Following the 200-year-old tradition, the first person to reach the finish line at the bottom of the hill wins the cheese.
How much do you love cheese? This 200-year-old tradition has attracted people from all over the world who chase a round of Double Gloucester cheese down Cooper's Hill. The first person to reach the finish line at the bottom of the hill wins the cheese.
The Great Smoky Mountains
Nine million annual visitors road trip through Tennessee or North Carolina to see the swirly blue morning haze which gives the mountains their name. If possible, explore the park in the beginning of the month and start your days early (before 10am) to miss the hordes of summer tourists.
Weather-wise, June is the ideal time to visit Stockholm to take advantage of most of its cafes, attractions and open-air museums. Thousands of tourists also flock to northern Sweden to see the midnight sun, a natural phenomenon where the sun is visible until midnight -- and for a full 24 hours around the solstice (June 21).
Before the summer's scorching heat arrives in July, enjoy the Mediterranean's long sunny days, warm waters and gentle breezes. Aboard a cruise ship you can stop in Italian, Turkish and Greece ports while enjoying the exceptional food and service a luxury cruise line, like the Seven Seas Explorer, provides.