6 Cold Places That Are Literally Melting
Find out how some of the world's coldest destinations are changing.
As cold as the air may be in your city, some winter wonderlands around the world are actually melting. See how rising temperatures across the globe are affecting these six locations.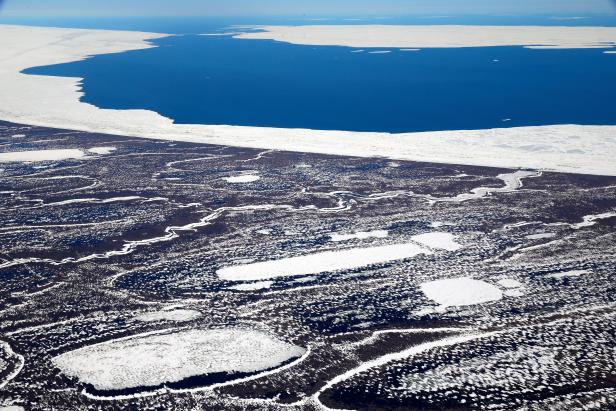 Alaska
BARROW, AK - JUNE 15: (CHINA OUT, SOUTH KOREA OUT) In this aerial image, lakes created by melting permafrost are seen on June 15, 2017 in Barrow, Alaska, United States. In April 2017, U.S. President Donald Trump signed an executive order to expand drilling in the Arctic Ocean just four months after his predecessor Barack Obama banned, as a part of 'America First Energy Plan' to reduce dependence on imported oil. In June Trump announced that the United States withdrew from the Paris agreement on climate change. (Photo by The Asahi Shimbun via Getty Images)
The Asahi Shimbun via Getty Images
The 49th state of the United States is facing a potential problem as its frozen ground, known as permafrost, is thawing, and scientists are concerned about the long-term impact. According to a New York Times report, by 2050, a sizeable portion of the permafrost in Alaska could be gone, which would release ancient carbon into the atmosphere and cause global temperatures to rise over the next several centuries.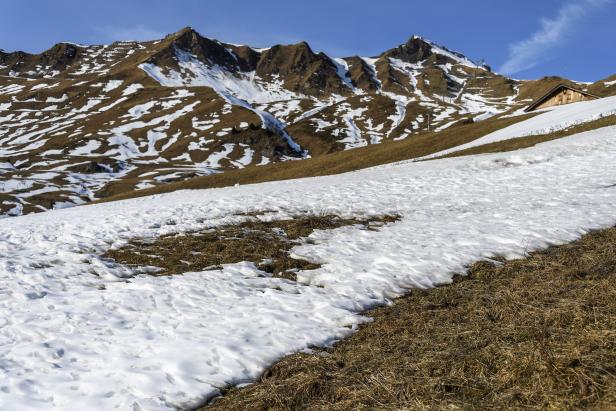 Swiss Alps
Skiers walk in a snowless landscape on January 2, 2017 in the Swiss Alps resort of les Crosets. Switzerland has just experienced its driest December in more than 150 years and one of its driest months on record, meteorologists said. Many places in the west of the country did not see a single snowflake or drop of rain, it said, pointing out that usually the Swiss plains get nearly 90 millimetres of precipitation on average in December. / AFP PHOTO / FABRICE COFFRINI (Photo credit should read FABRICE COFFRINI/AFP/Getty Images)
FABRICE COFFRINI/AFP/Getty Images
For generations, this mountain range has been a skiing mecca for locals and tourists around the world. Unfortunately, the snow-covered views and challenging alpine slopes may be a thing of the past as a 2017 report from the European Geosciences Union found that the Alps could lose as much as 70 percent of snow cover by the end of the century.
This icy continent may not be high on your bucket list, but the fact that parts of it are melting could affect your favorite warm-weather destinations. Two of Antarctica's fastest-moving glaciers are shedding an increasing amount of ice, which could cause sea levels to increase by nearly four feet over centuries. If that were to happen, coastlines around the world would be forever changed.
Smith Collection/Gado/Getty Images
It's possible that one day, Glacier National Park in Montana will contain very few actual glaciers if the current warming trend continues. According to data from the United States Geological Survey and Portland State University, 39 glaciers have dramatically reduced in size since 1966 with some decreasing as much as 85 percent.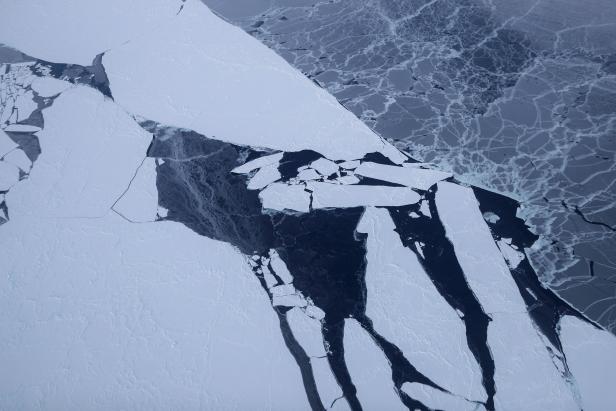 Greenland
IN FLIGHT, GREENLAND - MARCH 30: Sea ice is seen from NASA's Operation IceBridge research aircraft off the northwest coast on March 30, 2017 above Greenland. NASA's Operation IceBridge has been studying how polar ice has evolved over the past nine years and is currently flying a set of eight-hour research flights over ice sheets and the Arctic Ocean to monitor Arctic ice loss aboard a retrofitted 1966 Lockheed P-3 aircraft. According to NASA scientists and the National Snow and Ice Data Center (NSIDC), sea ice in the Arctic appears to have reached its lowest maximum wintertime extent ever recorded on March 7. Scientists have said the Arctic has been one of the regions hardest hit by climate change. (Photo by Mario Tama/Getty Images)
Greenland's melting ice sheet is impacting sea levels around the world. According to a CNN report on Greenland, the world's largest island lost an average of 280 gigatons of ice per year between 2002 and 2016, compared to an average of 34 gigatons per year between 1992 and 2001.
Siberia is often used to describe how cold something is, but the region is experiencing a major change that could one day lead to it being more inhabitable due to milder temperatures. One noticeable change in the landscape is the Batagiaka crater in eastern Siberia, which was formed by melting permafrost and continues to grow by approximately 33 feet per year.