Travel Tips And Hacks From the Pros
Find smart solutions to your travel woes.
Sometimes travelers learn the hard way. Once I was stranded by bad weather at a small airport. As the boards lit up with cancellations, hundreds of us ran for a re-booking desk manned by 3 - count 'em, 3 - agents.

I waited in line for hours, only to find all the other flights that day were full. I could've called the airline to rebook while I was waiting—but my phone died, and my charger was in my checked bag. All the charging stations were in use, and I was too stubborn (okay, foolish) to buy an outrageously overpriced charger from an airport vendor.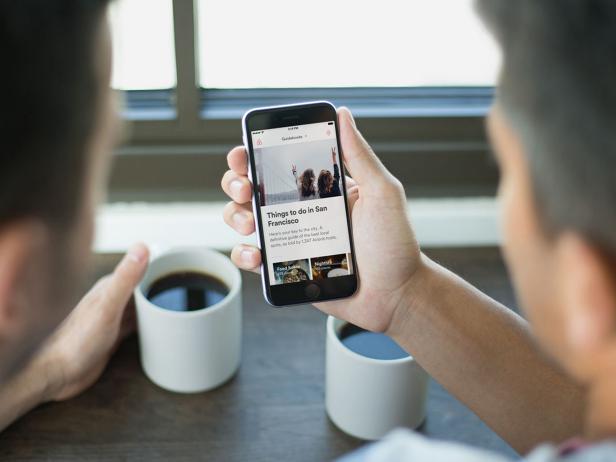 Airbnb Travel App
When you want to really experience a destination, use Airbnb to rent a home from someone who lives there. This app connects you with hosts in over 191 countries and 34,000 cities, whether you're traveling on business or for pleasure. Accommodations can range from an apartment to a villa, and there are even more than 1400 castles that will open their gates – er, doors - to guests. Want to make some extra money? You can list your own home on Airbnb and rent your space to visitors. 
As Roam contributor and travel journalist Meredith Rosenberg says, always carry a backup charger. "This is especially necessary, if, like me, your phone is forever dying in half a day. I use the Anker 2nd generation Astro E4 13000 since it's small, and I can revive my phone numerous times on one charge. It can also recharge tablets."
Roam contributor Deanne Revel adds, "never use the USB port chargers at airports or on the plane. You're connecting your data to open networks and allowing hackers to steal anything on your phone on connected apps like emails, docs, social networks, banking apps, etc. Also avoid free Wi-Fi networks at airports."
Great advice. Before your next trip, check out these other tips from travelers in the know: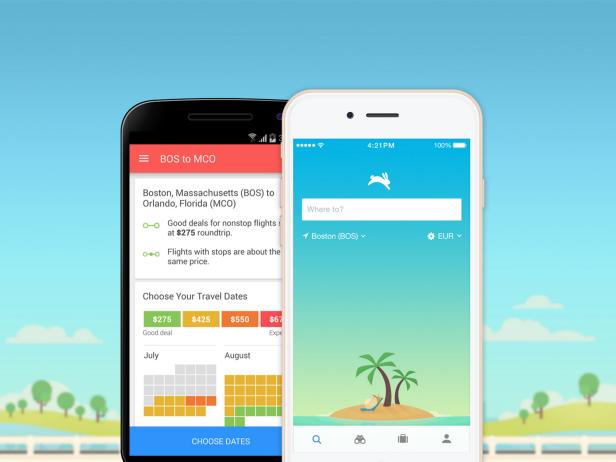 Hopper Travel App
Hopper, which is an accredited travel agency, was named the best travel app of 2015 by Apple, and it's easy to see why. When you search for a trip, Hopper taps into historical data to see when flight prices are typically at their lowest. Then it will either recommend that you go ahead and book, or wait to see if the fare goes down. If you opt to wait, just tap the binoculars icon in the app, and Hopper will alert you as soon as the ticket price drops. Then you can "hop" right on it. 
For the best deals on plane tickets, Laura James, Assistant Editor for TravelChannel.com, uses Hopper, a mobile app. "It allows you to put in your destinations and dates you're traveling, and then save and 'watch' the trip. The app sends you notifications when prices change and whether or not you should book or keep waiting for a better deal. It has definitely saved me from overpaying for flights a few times."
Rosenberg dreads long security lines and having her bags searched—not to mention "simultaneously placing your shoes, coat and electronics into bins while security is yelling at you to keep it moving." She recommends Global Entry to ease the stress. It's a "trusted traveler program" that can expedite your arrival from other countries into the U.S.
After completing an online form and brief in-person interview, Rosenberg says, "I've been able to breeze through security in literally five minutes," but not all airports offer the program, and you can still encounter delays. "But it certainly improves your chances. It costs $100 and is good for five years; an added bonus is that some credit card companies will even reimburse this fee."
Your fellow travelers can jam security lines, too. "Don't be 'that guy' in the screening line," says Revel. "Put your laptop and liquids bag in a front zipper pocket so you can easily reach everything you need to place in a bin. No fishing around for items and making folks wait behind you."
Germs can lurk on public surfaces, so Revel takes antiseptic wipes when she travels. "Wipe down your entire seating area as soon as you sit down on the plane. Tray, window, TV screen. Everything." Do the same for phones, bathroom counters and other surfaces in your hotel room, and steering wheels and controls in rental cars.
To boost her immunity and digestive system, Rosenberg carries packets of probiotics, like "...Vibrant Health Green Vibrance Powder that I can toss into water. (Disclaimer: It kind of looks and tastes like algae, but you can add it to your beverage of choice to minimize that.) Alternatively, there are plenty of other immune-boosting options out there, from Airborne to Emergen-C Drink Mix. I usually bring some of the latter too, since it has electrolytes in the event of a stomach bug. And it goes without saying, but washing your hands as much as possible goes a long way in preventive care."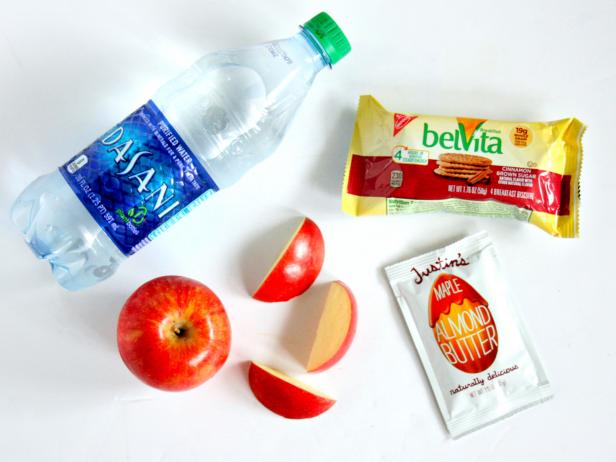 Peanut Butter and Apple Bruschetta
Registered dietitian, Chelsea LeBlanc believes in having some fun with easy-to-find ingredients. "Purchase a small jar or packet of peanut butter (found on the dry food aisle) and pair with apple slices and a whole grain food source. Whole apples are usually located near the register and larger gas stations often have individual servings of sliced apples in the refrigerated section. Get fancy by smearing the peanut butter on a whole grain breakfast biscuit or cracker and top with the apple slices. Pair with a bottle of water to wash it down. This meal offers protein, whole grains, fiber, healthy fat and will help to ward off your sweet tooth."
As for eating, "for domestic flights, you can bring fruit from home as long as it's whole," Revel says. "I slice up an apple and put a rubber band around it so it's still whole. Saves money and I've got a healthy snack."
Rosenberg packs a healthy turkey sandwich, unsalted nuts, a banana and teriyaki turkey jerky to stave off hunger pains. "If you're flying home from overseas, be mindful that some international foodstuffs, such as fruit, dairy and meat, might get tossed at U.S. customs, so consume them beforehand."
Pack Light and Stay Organized
"It can be maddening when you have to keep track of trip itinerary emails, such as hotel, flight, car and restaurant confirmations," says Rosenberg, especially when multiple cities, hotels, flights and assorted reservations are involved. "After one too many gray hair-inducing trips...I discovered TripIt, a handy app that organizes travel plans in one place. Just forward confirmations to the TripIt email, and it'll magically organize your itinerary for you. Upgrade to TripIt Pro for fun features like learning the best time to leave for your flight or corralling your numerous reward point programs."
Some airlines don't carry blankets for chilly passengers anymore, or charge for them. Instead of cramming one into your carry-on, take a shawl, sweater or lightweight jacket. If you don't need them for warmth, you can fold them as a pillow for your head or back. Tie the sweater or jacket around your waist when you enter or exit the plane.
Ask your airline attendant if they offer freebies for kids. Instead of hauling around coloring books and games, you may be able to score some while you're in the air—and leave them behind, if the kids are finished.
Eat locally. Well, okay. This is probably going to be more expensive than hitting up a fast food joint. But if your budget allows, you'll have a more authentic and enjoyable travel experience if you dine on regional dishes. Feastly connects you with trending chefs and pop-ups, while Eatwith helps you find communal tables in over 200 cities.
Also, ask the locals for area restaurants and neighborhood eateries they recommend. Many are overlooked by tourists, but their food can be delicious, and their prices are generally lower than well-known places.
With the internet and apps like Yelp it is also absurdly easy to scout out well-reviewed, great eats before you go, says Roam editor-in-chief Felicia Feaster. "Do your restaurant research in advance" advises Feaster, so you have a solid list of recommendations before you begin your trip. "You can still supplement that list with tips from locals of course," she adds.
Scan important documents, like your passport, and send digital copies to yourself (just don't lose or share that device!) Save your scans in iBooks, so you can retrieve them even when you're offline. It's also wise to leave physical copies at home with someone you trust, so you don't have to pay for expedited replacements.
Don't pay for expensive bottled water. Take an empty bottle through security, instead, and fill it from a water station or fountain near your gate.
"It can be stressful to travel to a foreign country when you don't speak the language," says Feaster. "But the simple act of learning to say 'Good Night,' 'Good Morning' and 'Hello' in the local language can go a long way toward endearing you to locals." It shows an above-and-beyond willingness to at least try to speak the language says Feaster.