8 Great Tips for Booking Cheap Flights
 Don't let a lack of funds keep you from traveling. 
With sites like Airbnb and CouchSurfing making accommodations more affordable, airline tickets are now becoming the highest expense when traveling. That's why we've come up with a list of tips to help you book cheap flights.

1. Book flights on Tuesdays between 2p.m.-3p.m.
According to Rick Sweeney, CEO and co-founder of Farecompare, Tuesday at 2:30pm is the best time to purchase flight tickets. Watch Sweeney explain why here.
2. Don't be afraid to purchase package travel deals.
3. Shop for flights incognito.
Outsmart the internet by searching for airline tickets in private browsing mode or incognito. Since cookies are used when you're searching regularly in your browser, airline sites can see you repeatedly searched routes and increase the price.
4. Use social media to catch glitch fares.
Follow some of your favorite affordable airline flight websites on Twitter and Facebook to catch glitch fares as they're happening. I've had the best luck with finding glitch fares on Airfarewatchdog's Twitter account.
5. Sign up for flight deal newsletters.
No one likes getting spam in their email inbox, but trust me - you'll want to receive these emails. Sign up for Scott's Cheap Flights, The Secret Flying Club and The Flight Deal's newsletters. They send out newsletters consistently announcing incredibly affordable national as well as international flights and how to catch them.
6. Travel during off-peak seasons.
Don't be afraid to go against the grain and visit the place of your dreams when tourist season is over. Sure, it might not be as warm as you like, or as sunny as you had imagined. But traveling during off-peak season is way more affordable. It's also a great way to get to know the locals and to interact with them on a personal level.
7. Put your travel on layaway. Seriously.
So often when reading about securing affordable flights, the topic of getting a credit card with an awesome travel rewards program comes up. Although credit cards with travel points are a great option, what about those of us who are trying to travel with bad or no credit? Thankfully, that's where Airfordable comes in. You search for the ticket you're looking to purchase and take a screenshot of it and upload it to your flight details in your Airfordable account. You then secure your ticket with a deposit and pay the rest in installments before your departure date. You receive your e-ticket after your last payment. They guarantee price protection so your flight costs won't go up, and they don't run a credit check, so it doesn't affect your score.
Skiplagged is truly all about the consumer. It works by finding hidden city flights. Essentially, these happen when you get off a layover flight that's the city you were wanting to fly to rather than flying to the final destination. It's a bit shocking, but it's often cheaper to fly this way. Just remember not to check a bag so your gear doesn't get routed to the final destination.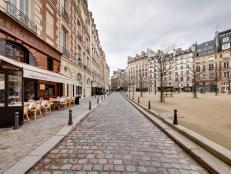 Seeing the world shouldn't leave you penniless.