Take the stress out of your next big trip.
Crossing time zones and chatty seatmates can make a flight stressful. Traveling for hours with hyperactive kids can be even worse. The next time you're strapped in for a long-distance flight, try our tips to de-stress.
Jet lag is a real challenge for long-haul travellers. While there's debate about whether anti-jet lag diets really work, experts say you can prevent or lessen jet lag by gradually adjusting your bedtime several days before you fly; ask your doctor before taking melatonin or other sleep aids. On the day of your trip, eat a good breakfast, and if you need a quick nap after you arrive, take one. Then try to get on local time. A little sunshine may also help sync your biological clock.
Drink plenty of water. Cabin air is usually much drier than in the average home, and long flights put you at risk of catching a cold or virus. If you don't want to pay high prices for bottled water at the airport, bring your own empty bottle, and fill it after you go through security. Continue refilling and drinking water after you're onboard. Bonus: staying hydrated helps prevent dry eyes and flaky, itchy skin.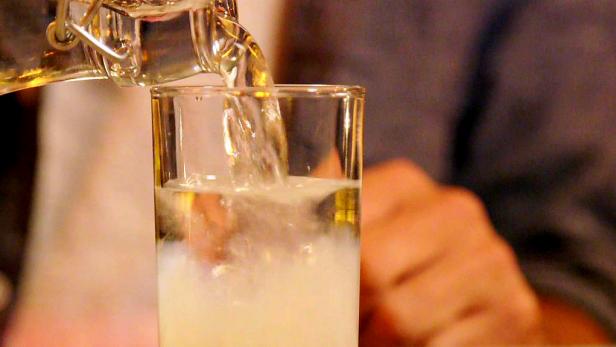 Turkey: Raki
Known as the national drink of Turkey, raki — pronounced "raka" — can be found at most large-scale liquor stores in the US. The trick to making the drink correctly? Use 1 part raki and 2 parts ice-cold water. Because the anise oils in the raki emulsify when mixed with water, the clear liquids combine to form a white beverage known as Lion's Milk. It's named that because Turks believe that raki gives you the strength of a lion.
Find out if your airline will sell you a day pass to its airport lounge. The pass may not be cheap, but it'll give you a place to crash between long layovers or wait before boarding. Priority Pass has info on more than 900 lounges in some 120 countries around the world; fees vary. Find a lounge on the website or download the app to your iOS or Android device.
Avoid coffee and other caffeinated drinks, which are also dehydrating and may make you feel nervous or jittery. Watch your alcohol intake, too.
Jet lag makes you feel bad, but deep vein thrombosis, which occurs when blood clots form in deep veins, can be life threatening, particularly on flights of more than four hours. The National Institute of Health recommends walking the aisles when possible, and flexing and stretching your feet and legs. Wearing loose clothes, drinking plenty of water and avoiding alcohol can also help with circulation. Ask your doctor if you should take any other precautions before a long flight, such as taking anticoagulants or blood-thinning medications or wearing special medical compression socks or stockings. Learn more from the Centers for Disease Control.
Consider upgrading your seat before you go. If the price isn't prohibitive, a roomier seat goes a long way toward making a long flight more pleasurable. You may also get amenities like free meals and drinks.
Before you book, check out the seat you want at Seatguru, available on the Web or as a free app for iOS and Android devices. You'll see reviews from fellow fliers and images of aircraft interiors. Seatguru covers about 700 seating charts from some 100 airlines.
You probably already know it's smart to wear shoes you can easily slip on and off when you're going through security checkpoints. Loose, comfy shoes also feel better when you're onboard, when your feet tend to swell from long periods of sitting.
Dress in layers. Your plane may feel icy when the AC first cranks up, but a prolonged wait on the tarmac can heat things up. Pack a light jacket, sweater or throw in your carry-on bag, so you can toss it over your shoulders or lap.
Wear loose, comfortable clothing for your long trip. Your movements will be limited onboard anyway, so why torture yourself when you already feel constricted? Opt for natural, breathable fabrics like linen or cotton.
Even if you're traveling on business, don't spend all your flying time working. Allow time to relax with a movie or music.
Pack a carry-on bag with essentials like an eye mask, noise-cancelling headphones or some earplugs and healthy snacks. Don't forget any meds you may need to take before you touch down. If you're traveling long distances with kids, tuck in small toys and games with magnetic or stick-on pieces that won't get lost, and dole out the treats or fun activities one at a time.
Charge up your mobile gear before you fly and load your devices with a variety of e-books and podcasts, so you won't get bored.
This sounds obvious, but don't forget: if you plan to sleep onboard, don't forget to bring some comforts from home, including a travel pillow and earplugs or noise-cancelling headphones.