Anthony Bourdain's London Travel Tips
Check out our picks for Tony's best tips from his layover in London.
Tony calls London his "home away from home" and is happy to have the chance to visit, even if it's only for 24 hours. He spends his trip catching up with celebrity chefs Marco Pierre White and Fergus Henderson, and has just enough time for a few pints of beer and a visit to a "little shop of horrors" in between a series of incredible meals. We've collected our favorite tips from the London episode of The Layover -- be sure to check them out before your next trip across the pond.

Misconceptions of London
"Bastion of good manners? Not really. Nah, not the London I know. In fact, how English is London anyway? The national dish, more popular than fish and chips by far, is chicken tikka masala."

Where to Stay: St. John Hotel
"Newly opened by my friend and spiritual leader, chef Fergus Henderson. The small restaurant downstairs serves breakfast, lunch, dinner and room service in the same quirky, wonderful, old-school British vein as the mothership St. John Restaurant in Clerkenwell, my favorite restaurant in the world."

English Food
"Any notion you might have that English food is bad? That's hopelessly outdated thinking. In fact, London has long been a food capital. Pubs, you know about them. And they are truly as fine and wonderful as they are said to be. People here like to drink, often too much, and sometimes … admittedly … not well. You can understand then, perhaps, why London is one of my favorite cities. Often, a home away from home."

Where to Eat: Sweetings
"One of the great institutions of what's called "The City," meaning London's financial district. Your waiter is your waiter for life. You wait until he, and only he, has a table. It's a relationship that outlasts some marriages."
We're sorry, there seems to be an issue playing this video. Please refresh the page or try again in a moment. If you continue to have issues, please contact us here.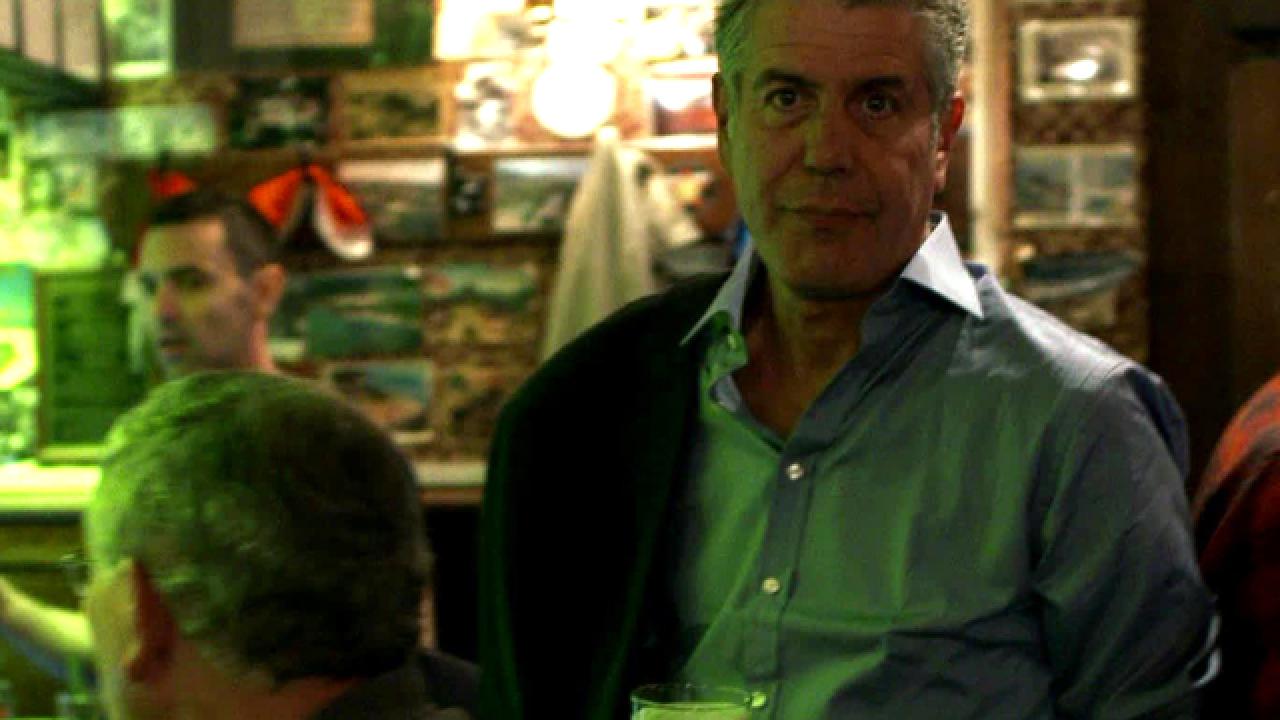 Socializing in London revolves around pubs, and any time of day is fine. Personally, I prefer late afternoon when they're quiet.



If the Bar's Too Crowded
"Something wonderful about London. When it's too crowded inside, you can always drink outside."
Leicester Square
"Frankly… a freaking slaughterhouse."

Bond Street
"Where refined gentlemen, such as … well … not me, buy their shoes and shirts and things."

Handmade shoes
"Handmade shoes are expensive. They are, therefore, expected to last in good condition for a lifetime. Once they have an impression of your feet, they keep it forever. And you can, presumably, continue ordering shoes to your exact fit for the remainder of your years … wherever you are."

The 2 Sides of Soho
"Soho during the day bears no resemblance to what it becomes at night. At night it can be both fun and, unfortunately, douche-apocalypse. You never know. If you stay at a hotel on Frith Street, you want a back room, let's just put it that way. It's loud."

The London Eye
"It's the most popular tourist attraction. Why? I have no idea."

Borough Market
"Artisanal bakers, dedicated pork producers … every variety of delicious English food to stuff in your gob. Surrounding the market are some of the best specialty food shops in the country, like the legendary Neal's Yard Dairy, where everybody who loves cheese gets their cheese. And the English, by the way, make some of the best cheeses in the world."

The Price of London
"You should know that it's extremely expensive here. You get into a cab and it's basically going to cost you about $30 just to get in. A beer? About, what, $7 or $8? It's good beer."
We're sorry, there seems to be an issue playing this video. Please refresh the page or try again in a moment. If you continue to have issues, please contact us here.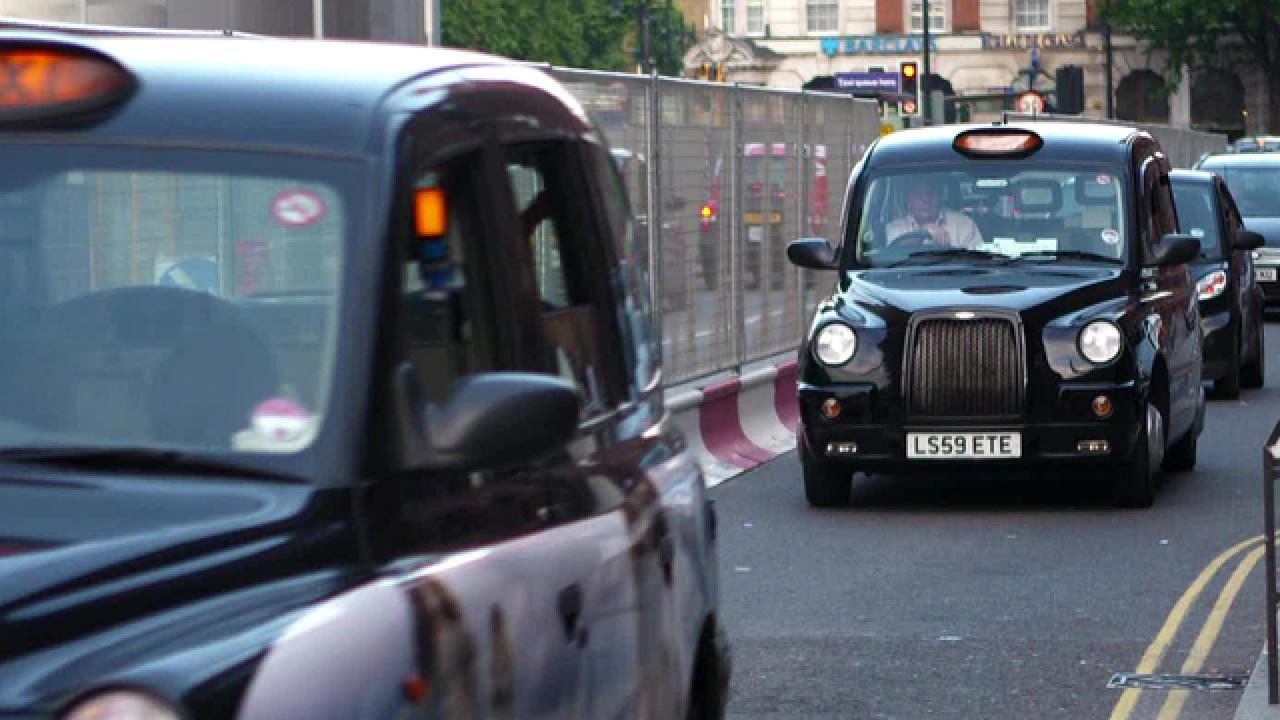 Taking a Cab
"Something you should know: never take a minicab. Only black cabs. Black cabs have the meter so you know how much you're paying. Plus, not only do they know where they're going but they know alternate ways to get there. Minicabs, they pretty much charge whatever the hell they like, and the likelihood that they know where they're going is remote in the extreme."

The Tube
"London's subway. Older, cleaner, but no more efficient than New York's. But it still often beats driving, and taxis here are a very expensive proposition."

Riding the Tube
"Do use good manners as some citizens of London are likely to take offense at being jostled or disrespected, and would love nothing more than to put the boot into your skull. Also avoid the Tube at all costs during rush hour. It is a [expletive] nightmare."

When to Take the Tube
"Travel cards for the day are more expensive in the morning because Londoners don't want tourists on the subway when they're rushing to work. It clogs them up. After 9 a.m. they get cheaper."

Navigating the Tube
"Everyone will tell you to get an Oyster card, but get a travel card. A day travel card lasts 24 hours and you can go anywhere. But please, move quickly, do not bring a backpack on a rush-hour train. Always stand up for pregnant ladies … whether it was you that put the bun in the oven or not. Then the Tube might, just might, be your friend."

Another Way to Get Around
"Traffic can be really, really bad here, so a quicker, more effective way to see things might well be the relatively touristy boat ride."