Scariest Haunted Houses to Visit Halloween Weekend
It's time to get your fright on.
All dressed up and no place to go? Halloween only comes 'round once a year, so you've got to make it count. Hold on to your fangs and broomsticks, these creepy locales are top picks for places to experience thrills and chills... if you dare!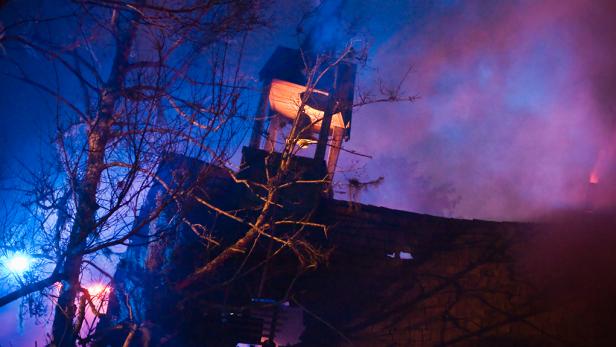 Night scene from Universal Studios Halloween Horror Nights in Orlando Florida
"My favorite Halloween experience is the Universal Studios Halloween Horror Nights. I love a good scary movie, so it's neat to go to Universal, because you actually feel like you are part of a horror film! It is always fun to go with people who are new to Halloween Horror Nights, because you get to see them jump. Even as a veteran visitor, there is always something new to experience every Halloween!" - Shane Green
Sean O'Shaughnessy/flickr
The art of the haunted house has clearly evolved, and many fright connoisseurs feel we're in a heart-pounding new renaissance with each year upping the ante on guts and fun. You won't find any low-budget ghosts or goofy goblins at the stops on our list -- the effects are shocking and visceral (think Saw rather than Amityville Horror), and the teams behind the screams spend many months, if not the entire year, perfecting terrifying storylines and realistic props. High-impact scares and warnings for the faint of heart mean these modern spook houses are "booing" it right.
If a standard haunted house isn't your preferred fright fare, how about a Halloween visit to a theme park? These world-class playgrounds may be all smiles by day, but around All Hallows' Eve, things get downright creepy. Not quite as intense as some of the spook-tacular haunted houses above, so a "scream" park could be just what the mad doctor ordered for the more squeamish members of your coven.
If you've got little boys and ghouls in tow, consider ol' tried-and-true Halloween traditions like a trip through a pumpkin patch or corn maze. Thanks to GPS technology, a mesmerizing maze of maize is sure to get the blood pumping, and pumpkin patches will provide hours of all-ages entertainment in a safe environment. All that open space makes it easier to keep an evil eye on your little devils, too.
Lastly, for those of you who you like a healthy dose of activity with your terror, a refreshing haunted hike may be the perfect thing to sink your teeth into. The spooky trails on our list are bound to accelerate your step count, especially once that fog starts rolling in. (Pro tip: If the fog starts rolling in, the denizens of the underworld probably aren't far behind.) And on the upside, you don't even need a costume to hit the trail! Hey, I said you didn't need a costume. Oh, that's not a costume? Apologies, dear fiend... you look great!
That's it, folks – don't say we didn't warn... er, inform you. Now, go forth, be safe and have yourselves a scary-good time!