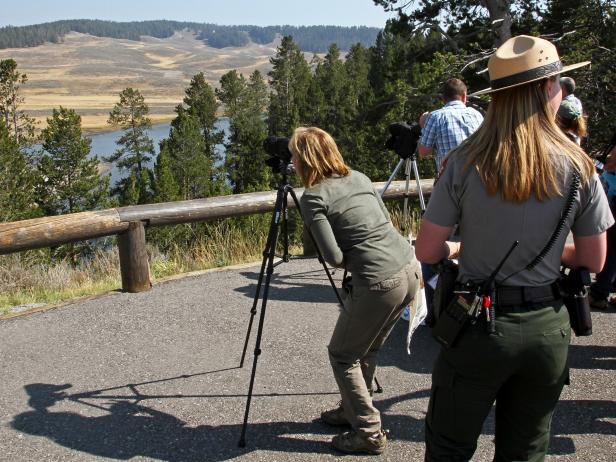 Yellowstone National Park
Enjoy a wild safari a bit closer to home at Yellowstone National Park, home to more than 60 types of mammals and 318 species of birds. Black bears and grizzlies make their home in forests while coyotes, gray wolves and bobcats frolic in the meadows. Bison, elk and moose roam the grasslands while bighorn sheep meander along the mountainside. Bald eagles soar overhead and trumpeter swans make their nests alongside the park's rivers. Bring a pair of binoculars and a camera, and join a ranger tour to learn more about these fascinating residents.
Discover ancient, lava-scarred landscapes, lush, rugged forests and massive, water-carved canyons in Idaho's National Parks.
National Historic Trail, CA, CO, ID, KS, MO, NE, NV, OR, UT, WY
National Reserve, Almo, ID
National Monument & Preserve, Arco, Carey and Rupert, ID
National Monument, Hagerman, ID
National Geologic Trail, WA, OR, ID, MT
National Historic Trail, ID, IL, IA, KS, MO, MT, NE, ND, OR, SD, WA
National Historic Site, Jerome, ID, WA
National Historical Park, ID, MT, OR, WA
National Historic Trail, ID, KS, MO, NE, OR, WA, WY
National Park, Yellowstone National Park, ID, MT, WY