National Parks in North Dakota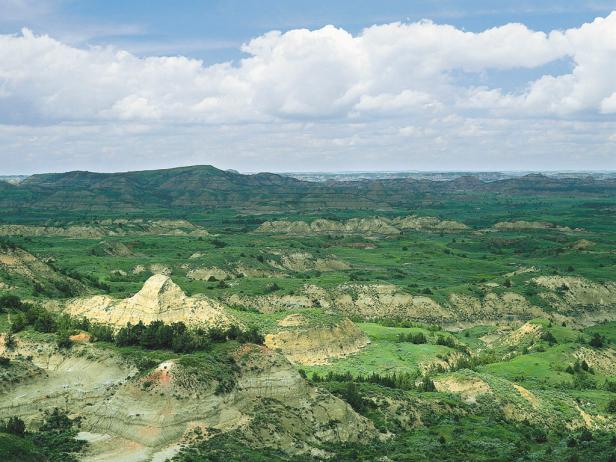 North Dakota, Painted Canyon
In September 1883 future US president Theodore Roosevelt visited the North Dakota Badlands to hunt bison. He soon fell in love with the "perfect freedom" of the West. Discover this world of flat desert mixed with petrified wood and rock formations at the Theodore Roosevelt National Park -- its Painted Canyon Overlook offers visitors unparalleled vistas in a myriad colors.
National Historic Site, ND and MT
Knife River Indian Villages
National Historic Site, Stanton, ND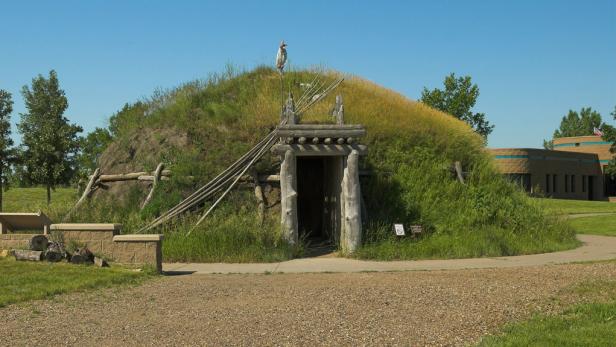 American Indian Heritage Month, places to see
Celebrate America's first pioneers during American Indian Heritage Month. Among the hundreds of memorable cultural sites nationwide is Knife River Indian Villages National Historic Site. The 1,758-acre site, in Stanton, ND, preserves the historic and archaeological remnants of the Northern Plains Indians.
National Historic Trail, ND and ID, IL, IA, KS, MO, MT, NE, OR, SD, WA
National Scenic Trail, ND and MI, MN, NY, OH, PA, WI
National Park, Medora, ND (South Unit) and 15 miles south of Watford City, ND (North Unit)