Get tips from meteorologists on where to go for your next trip.
Ever wished you knew the weather forecast before you booked your summer vacation, honeymoon or destination wedding? Nothing ruins a trip quite like bad weather. But what if you could check the weather for anywhere in the world -- on any date of the year -- with the assurance that the forecast would be 80% accurate? Well ditch your Farmers' Almanac, because with the weathertrends360 tool, now you can! We used the tool to pull together the very best destinations for your next big vacation -- check it out!
Where should you go this Labor Day weekend? Check out our list of hurricane-free beaches before you finalize your travel plans.
Get Travel Channel's picks for the best (and worst) places around the country to watch the fireworks this year.
Check out WeatherTrends360's picks for the best beach weather in the US and around the world this Memorial Day.
4. Best Weeks to Book a Summer Rental
This years summer vacation rental season is upon us -- but before you book, be mindful of the weather!
The meteorologists at weathertrends360s rundown of the best -- and worst -- places around the country for a June 2012 wedding.
The meterologists at weathertrends360's picks for near-perfect weather for your June 2012 honeymoon.
7. World's Snowiest Ski Resorts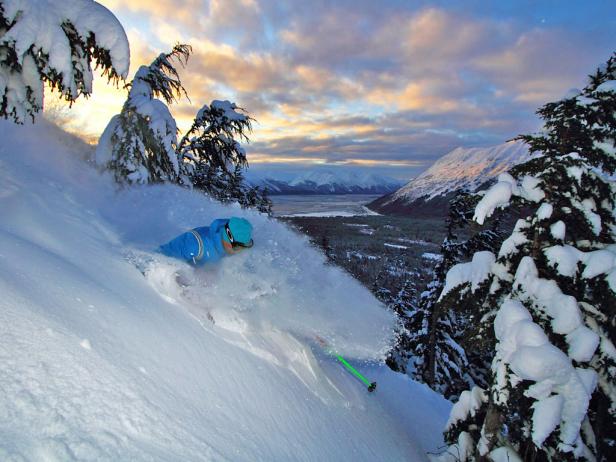 Alyeska, Alaska
About 30 miles outside of Anchorage, AK, Alyeska Resort averages 650 inches of snow at the top of Mount Alyeska -- and saw a record snowfall of 978 inches during the 2011-2012 winter season. Alyeska also boasts "steep and deep" terrain, with 1,500 skiable acres for all levels of skiers and riders.
Looking for slopes with guaranteed snow? Weathertrends360 ranks 10 ski resorts worldwide with the highest annual snowfall. Grab your skis or your board -- and get ready for some epic powder.
Calling all sun lovers: weathertrends360 has the scoop on the sunniest spots. From Vegas to Abu Dhabi, see the places with the most sunshine hours -- so you can soak up rays nearly any time of year.