How to Enjoy Naples, Florida on a Budget
Save money with these savvy travel hacks.
With its perfect sliver of sand, gentle Gulf of Mexico waves, and iconic pier jutting into the sea, Naples' beach cred is well-deserved. The town tends to attract a well-heeled crowd, who flock to trendy eateries and boutique shops lining Fifth Avenue and Third Street. Indeed, Naples is one of the toniest towns in the Sunshine State, and upscale hotels, dining, and even tours are notoriously expensive.
Still, that doesn't mean a trip to Naples is a pipe dream for folks who need, or want, to stick to a budget. We've got Naples' number and have figured out a few simple travel hacks that make a stay here within wallet-friendly reach.
Where to Sleep (and Sometimes, Eat)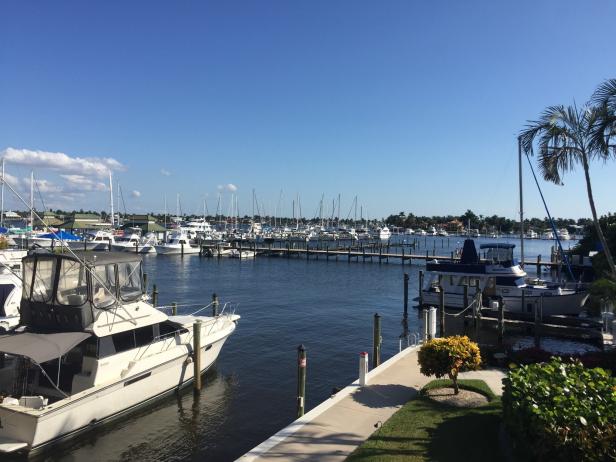 Cove Inn in Naples, Florida
Half a mile from Naples' white sand Gulf Beach and the shops of 5th Avenue South, this casual inn boasts a reasonable price and all the amenities. Complete with free parking, in-room cable TV, private balconies and kitchenettes, this hotel is sure to give your family all the luxury you are looking for at a great price. 
In a town where beachfront hotel room prices lurk close to the $400-a-night mark, and simple, in-town motel rates climb toward $200-plus per night, finding affordable lodging in Naples can be a deterrent to many, especially families. But all hope is not lost!
Perhaps the best-kept secret in Naples, the Cove Inn overlooks Naples Bay and the marina at Crayton Cove, a tiny enclave of shops and restaurants. Each room or efficiency suite at the property is an individually owned condo, which means accommodations include studio and 1-bedroom apartments with fully stocked kitchenettes -- including a full-size refrigerator, stove and cookware. Room rates are remarkably low; on a recent visit, a 4-person efficiency cost less than $150 per night. Guests can grab breakfast at the property's small luncheonette, sip cocktails at the tiki bar, and take a dip in the hotel pool.
If you're feeling slightly more adventurous and don't mind staying a 15-minute drive away from the heart of downtown Naples, book a cabin at the nearby Naples/Marco Island KOA. Deluxe cabins include creature comforts like private baths and full kitchens.
Should you stay at the Cove Inn, save money by cooking in your kitchenette, and eating meals on your waterfront balcony. Hit a nearby Publix supermarket for supplies. There's also an outdoor grill which guests can use to whip up burgers, steaks and seafood meals. Similarly, a KOA campground barbecue is a regular win with kids and grownups alike.
Still, no one wants to spend their entire vacation in the kitchen. When you do decide to enjoy a meal on the town, play it smart. Popular restaurants with trendy menus, like the much-hyped HobNob Kitchen & Bar, feature bar bites and small plates in addition to their entree offerings. Couples can order a selection of bites and plates to enjoy with a handcrafted cocktail.
For food and drink with a view, head to Tin City. Sure, it's a tourist mecca of souvenir shops, but it also boasts restaurants with a view of the docks on Naples Bay. Save money on dinner by hitting up happy hour at Riverwalk. You can chow down on 2-for-1 drinks and $5 food specials daily between 3 p.m. and 6 p.m.
Thankfully, Naples' major draws are its white sand beach and spectacular sunsets -- and both are free to enjoy. If you do spend the day on the public beach, bring your own umbrella and beach chairs; there is very little shade and no outfitters offering rentals. When it comes time to watch the sunset, head to Naples Pier. A favorite money-saving Naples travel hack is to bring a picnic dinner and bottle of wine to the beach and savor your sunset.
Naples shops and boutiques tend to target high-end shoppers, but that doesn't mean you can't loosen your purse strings while visiting. The region also happens to be home to some of the nation's best thrift stores -- thanks to the castaways of wealthy residents. Known as the Naples Treasure Trail, a collection of consignment shops and thrifts stores lies within walking distance of the luxe shops along Fifth Avenue, including Options Thrift Shop, where it's not unusual to find fashion from Armani, shoes by Prada and Gucci handbags.
Finally, if you're a golfer, teeing off in Naples is a must. The town is known as one of the top golf destinations in the world. Steer clear of pricey, exclusive golf clubs and head to public links, like the Tiburon Golf Club or the Old Corkscrew Golf Club.