9 Reasons We Want to Go to Shanghai Disneyland Now
It's the coolest Disney park yet.
Disney's newest theme park, Shanghai Disneyland, just opened and we're already itching to go. It's the sixth Disney resort worldwide. Disney fans will find some classics similar to Magic Kingdom, but most have a twist that is distinctly Chinese.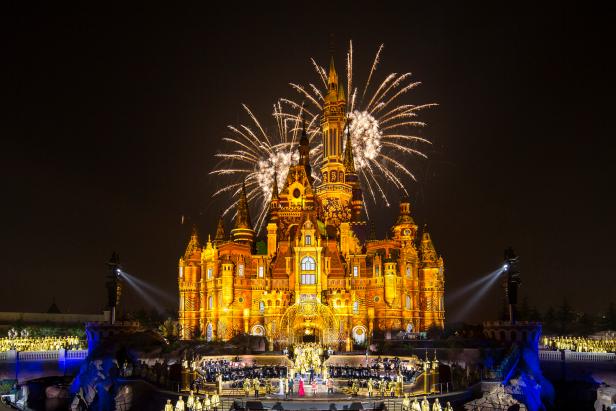 Grand Opening of Walt Disney World Shanghai
SHANGHAI (June 15, 2016)  On the eve of the Grand Opening of Shanghai Disney Resort, Disney celebrated the historic occasion with a star-studded, two-hour broadcast that captured the extraordinary spirit of the first Disney resort in Mainland China. The broadcast included a Grand Opening gala concert with world-renowned composer Tan Dun conducting the Shanghai Symphony Orchestra in an inspiring performance of his original composition, the Magical Dream. The one and only Mickey Mouse joined the enchanting gala and Disney stories came to life with dazzling projections and lighting on the Enchanted Storybook Castle. 
The park's six lands include Fantasyland and Tomorrowland but offer new lands like Treasure Cove, the first pirate-themed land, and Adventure Isle.
Here are nine ways this park puts others to shame.
Enchanted Storybook Castle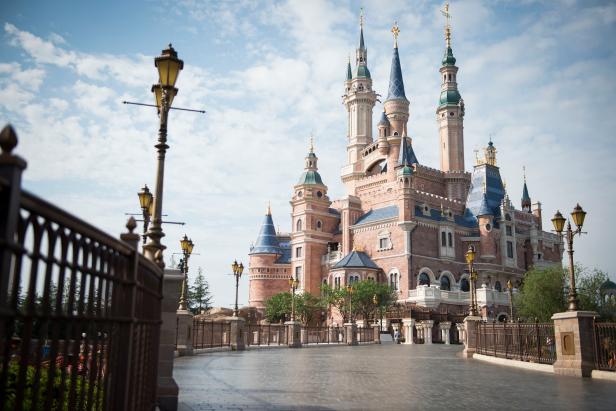 Enchanted Storybook Castle
Shanghai Disney Resort is comprised of Shanghai Disneyland, with six themed lands, as well as Disneytown, two world-class resort hotels, Shanghai Disneyland Hotel and Toy Story Hotel, and the Wishing Star Park recreational area. As the first Disney resort in Mainland China, Shanghai Disney Resort incorporates the relentless innovation and famous creativity of Disney in a truly magical and one-of-a-kind travel destination that is both authentically Disney and distinctly Chinese. (Ryan Wendler, photographer)
The Fantasyland castle is the only Disney castle dedicated to all the Disney princesses. Topped with a golden peony, the castle nods to Chinese symbolism.
It's the largest Disney castle. By a lot.
Creepy/Cool Wonderland Maze
Fantasyland also features a maze in the style of the recent Tim Burton Alice in Wonderland films.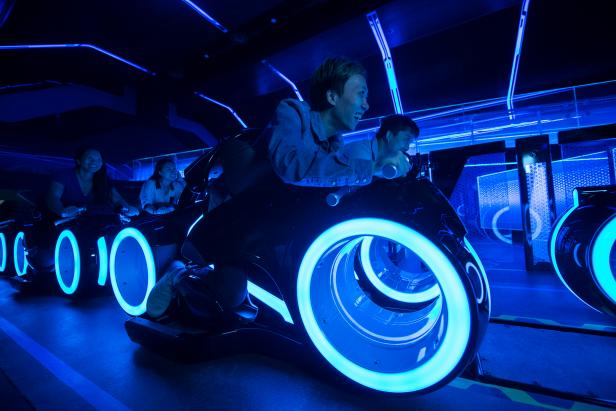 TRON Lightcycle Power Run at Tommorrowland in Shanghai 
The inspiring story of the Disney films "TRON" and "TRON: Legacy" become reality with the world premiere of TRON Lightcycle Power Run, a thrilling attraction in Tomorrowland at Shanghai Disneyland. Riding atop individual, two-wheeled Lightcycles, guests are launched into a mysterious game world of lights, projection and sound effects. (Kent Phillips, photographer)
Shanghai Disneyland's Tomorrowland features a new TRON ride. Yes, you can now ride a lightcycle. And it's one of the fastest Disney rides on the planet.
Who cares about a glass slipper when you can eat A CHOCOLATE ONE?
The classic Pirates of the Caribbean ride, in the new Treasure Cove land, got a serious upgrade for Shanghai Disneyland. This version features new technology making the boats spin and go backwards, providing more views of the new animation and animatronics.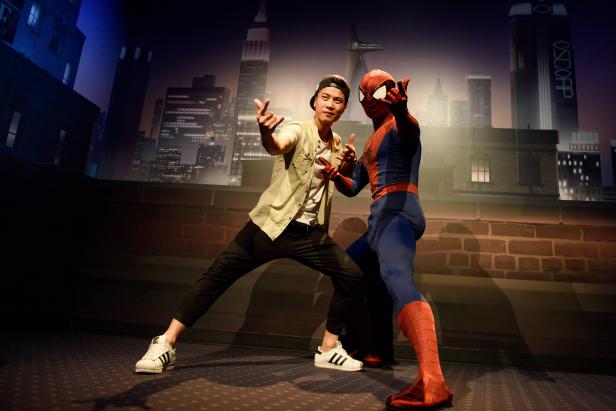 Marvel Universe at Disney Land Shanghai
Near the entry to Tomorrowland, guests have an opportunity to encounter some of the popular Marvel heroes and their super-powered technology at Marvel Universe. Guests can attend a multimedia mission briefing on the thrilling world of Marvel, get up-close with some of their favorite Marvel heroes and learn to draw some of their favorite characters. (Todd Anderson, photographer)
Not only can you meet popular Disney characters like Elsa and Anna but you can also hang with Marvel superheroes like Iron Man and Spider Man.
The new land Adventure Isle features one of the highest manmade waterfalls in Asia and a new thrill ride, Roaring Rapids, with major drops.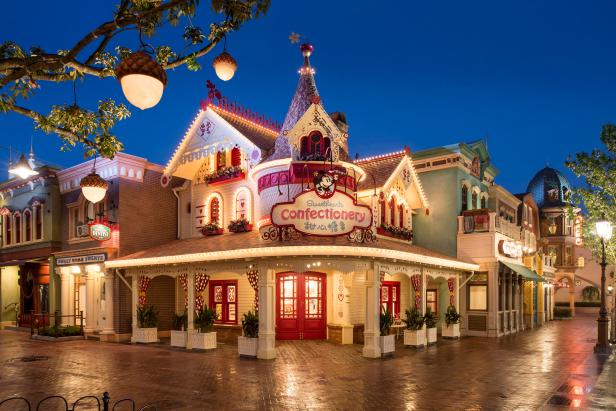 Sweethearts Confectionery at Walt Disney World
Celebrating Disney's first couple, Mickey and Minnie Mouse, Sweethearts Confectionery represents the childhood home of Minnie Mouse. Guests will spot whimsical Minnie Mouse touches throughout the shop, from flowers and bows to Minnie's ubiquitous red-and-white polka dot dress. (Kent Phillips, photographer)
For the Minnie Mouse obsessed, Sweethearts Confectionery, pays tribute to Minnie and Mickey's courtship. Tour Minnie's home, a Queen Anne style mansion, and watch candy being made in the shop.
The park's Garden of Twelve Friends pays tribute to the Chinese Zodiac and depicts popular Disney and Pixar characters as traditional zodiac murals, like Mushu for Year of the Dragon.
BBL. Packing for Shanghai.