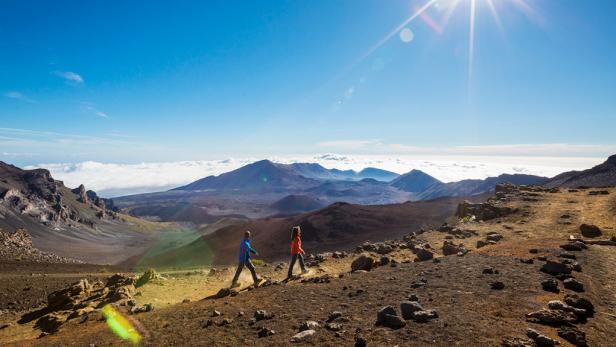 Haleakala
More than 75% of Maui was formed by Haleakala, a shield volcano located on the southeast side of the island. Puu Ulaula, or Red Hill, is more than 10,000 feet tall, making it the volcano's tallest peak. Go hiking in the 30,000-acre Haleakala National Park and experience various landscapes, from tropical forests to unique desert terrain.
Hawaii Tourism Authority/ Tor Johnson
National Historic Trail, the Island of Hawaii, HI
National Park, Kula, Maui, HI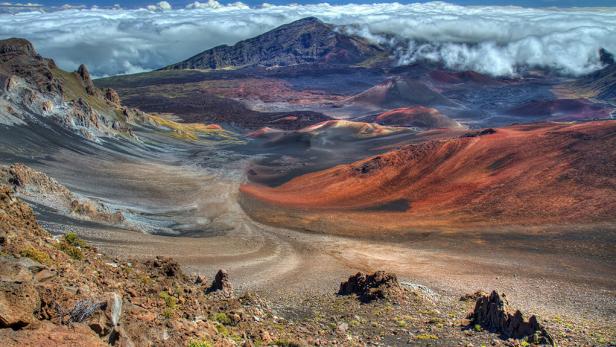 Haleakala National Park, Hawaii
Known as the "House of Sun," Haleakala National Park is the highest peak on the island of Maui. Horseback riders can experience the Hawaiian culture as they travel across a tropical, volcanic landscape that's surrounded by lush forests, waterfalls and streams that stretch out to the coast.
National Historical Park, Kalaupapa, HI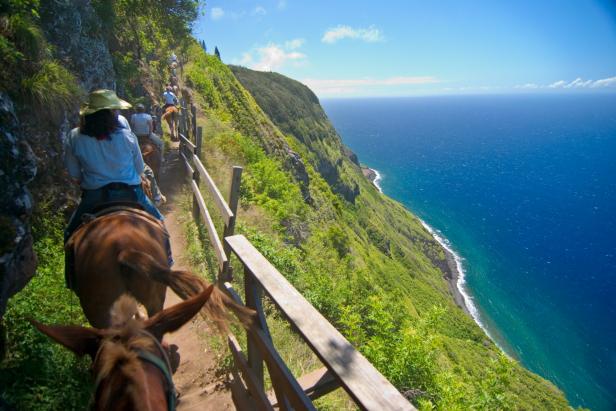 It's quiet as you ride on your mule along the 2.9-mile trail to Kalaupapa Peninsula. You'd be speechless too if you were descending from 1700 feet with steep drops and the Pacific before you. Three miles 26 switchbacks and 90 minutes of magnificent views later and you're back to sea level in the historic town of Kalaupapa.
National Historical Park, Kailua-Kona, HI
National Historical Park, Honaunau, HI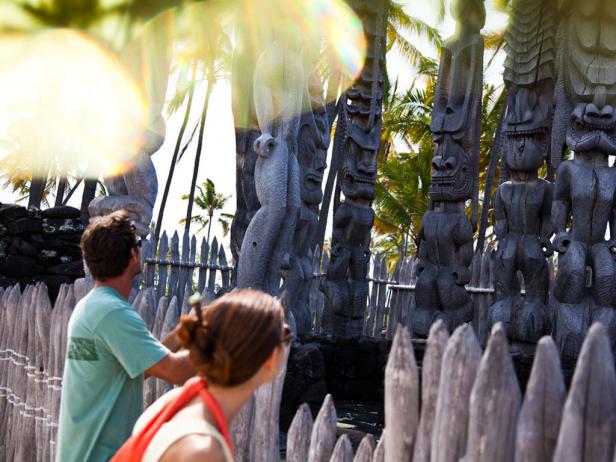 Puuhonua o Honaunau
Located on the coast of Honaunau Bay in south Kona, Puuhonua o Honaunau (Place of Refuge) is a 180-acre national historic park that was once the home of royalty and a sanctuary for ancient Hawaiian lawbreakers. Here you can explore cultural relics that include royal fishponds, ancient temples, and burial sites.
National Historic Site, Kawaihae, HI
World War II Valor in the Pacific
National Monument, Honolulu, HI, AK, CA