The Best Vacations You've Never Heard Of
From Colombia to Fiji, we've uncovered some of the best-kept secrets in the travel world.
Hawaii. St. Barts. Jamaica. There are certain places that always come to mind when thinking of a heavenly beach vacation. But what if you wanted to think outside the box? Experience a vacation that's truly unique? To help you, we've uncovered some of the best-kept secrets in the travel world.
We're sorry, there seems to be an issue playing this video. Please refresh the page or try again in a moment. If you continue to have issues, please contact us here.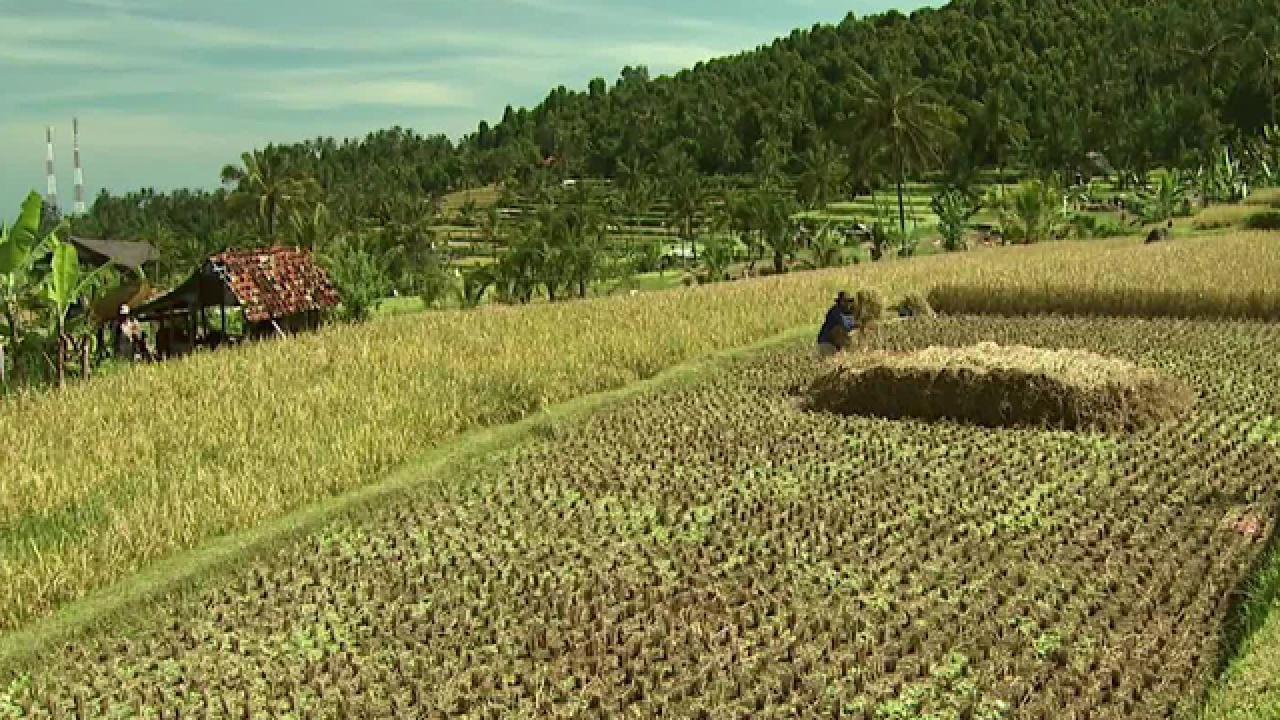 The Lumbung Cottages were once rice granaries integral to local Indonesian farmers. However, when farming techniques advanced, these storage facilities became obsolete, and they were converted into the charming accommodations at the Puri Lumbung resort. This unique tourism project benefits the local village of Munduk and, in accordance with the Bali Tourism Institute, protects the environment.
Accommodations at Puri Lumbung include standard and family cottages, a jungle cabin, and villas that offer private verandas and views of the Java Sea. Guests here are encouraged to unplug from their everyday lives and find restoration in the simple pleasures of the Balinese way of life.
North Bali and Munduk feature beautiful scenery and provide the perfect setting for jogging, hiking and nature walks. Visitors are free to explore the tropical rain forests, rice terraces and local farms. There is a deep connection between this resort and its community; most activities strive to provide guests with a deeper understanding of the Balinese lifestyle.
Maravu Plantation Beach Resort & Spa, Taveuni, Fiji
The Maravu Plantation Beach Resort is located on Taveuni, the third-largest of Fiji's 300-plus islands. It is committed to an environmental policy that preserves and protects Taveuni's natural beauty. Recycling, composting, and employing and buying locally are just some of the green practices used daily at Maravu.
The private accommodations here are called "bures," and the creme de la creme is the Treehouse. Situated at treetop level among an ancient rain tree, the decks and verandas offer uncompromised views of the ocean and surrounding forest. The large outdoor courtyard features an open-air shower and elegant Jacuzzi spa. Stay in the Treehouse and receive 2 complimentary massages, 2 Fijian sarongs, a trip to Bouma waterfalls and a half-day tour of Taveuni's west coast.
With only 30 guests at a time and 40 full-time employees at the resort, the service is first-rate. The staff offers guided nature walks and tours; explore the Vidawa Forest Walk and the waterfalls and natural pools of Bouma and Kulanawai. Jungle tours will take you to volcanic Lake Tagimaucia. Diving, golf and tennis are also available to guests.
Ecohabs, Tayrona National Park, Colombia
The Sierra Nevada de Santa Marta is one of the highest coastal mountain ranges in the world, and where those mountains plunge into the clear blue Caribbean Sea is Tayrona National Park. The park is roughly 58 square miles and is one of the most biologically diverse coastal zones in the Americas, where jungle footpaths meet palm-fringed beaches. Additionally, archaeological sites left by Tayrona's indigenous tribes can be found throughout the park.
The Ecohabs resort is a chain of secluded cliffside huts. You reach the resort after an hourlong trek through the Colombian rain forest. If the hike sounds a bit too strenuous, take the alternative beach route on horseback. Once you reach your ecohab, you are met with a spiritual retreat constructed of all-natural materials. The views are breathtaking and encompass the entire nature park.
A beautiful and relaxing spa offers a medley of treatments to counterbalance adventurous days amid the beaches and jungles. Guided tours and hikes are offered to guests of this uniquely beautiful Colombian resort.
Amanpulo, the Philippines
Located on a private island in the Philippines, Amanpulo features blissful beaches and calm indigo waters. There are 42 casitas available to guests of the island, each fashioned after the traditional Philippine bahay kubo. The hillside casitas offer beautiful sea views; those on the beach have private paths leading down to the sand. All the lodgings feature private wooden sundecks for sunbathing and relaxing during your time off from exploring.
On an island this beautiful, it's natural that daily activities revolve around the water. For those who enjoy scuba diving and snorkeling, the reefs and clear waters are simply perfect. The resort is only too happy to provide equipment and lessons to guests.
Another popular nautical pastime is windsurfing. This sport is best enjoyed between December and April, when the northeast trade winds blow an average of 23 mph. Amanpulo also has a small fleet of boats for those seeking to sail the seas, and lessons are available for all skill levels.
This exceptional resort knows that good food and drink are essential vacation elements. Sulu View is a wonderful breakfast spot, and the intimate Kawayan Bar is a floating bamboo platform perfect for private dining. Enjoy a romantic dinner at Shigerino's Place, which is nestled on a hillside, providing incomparable views.
More to See in the South Pacific