Travel Insiders Pick Their Iceland Faves
See what Iceland travel vets recommend you pack and do in this trending Nordic destination.
It's hard to miss Iceland's exploding popularity as a travel destination. The number of foreign visitors to the country has quadrupled in just six years and chances are you know someone who has visited recently. We asked some enthusiastic, and knowledgeable Travel Channel sources about their experiences in the country and about any advice they would share with fellow visitors.
Book the Blue Lagoon Early
Pro Tip: Book your reservation well in advance for the morning you land. Many flights arrive in Iceland at 5-6 a.m., and heading straight to the lagoon from the airport not only feels sooooo good after an overnight flight but also saves time. The lagoon is in between the airport and Reykjavik, so you save a few hours by not having to drive back to the lagoon.
Road Trip It
Take a road trip down the coast to Vik i Myrdal. Stop along the way to chase some beautiful waterfalls. The black beaches are eerie and beautiful.
Snorkel
Go snorkeling between two tectonic plates. It's the only place in the world where you can snorkel a rift. It is mighty cold but really beautiful and a bucket list activity.
Try the Mushroom Soup
Iceland can be really expensive, but we found a few things that we absolutely loved and were definitely reasonable. Iceland is famous for its mushroom soup. Seriously. I could eat it every day and it inspired me to learn to make a great mushroom soup. The best deal (and most delicious) is at Svarta Kaffid in Reykjavik. It is served in a huge bread bowl.
Hot Dogs!
Iceland makes the best dogs in the world. Even the gas station ones are delicious, but you definitely have to have the experience of getting one at BaeJarins Beztu Pylsur, the tiny stand famous around the world.
Essential Item to Pack
Really good waterproof boots, especially in the cooler months. We went in November and this nearly saved my life. I would have been miserable without them. Pack lots of layers…no matter what month and make sure you have warm, waterproof gloves or mittens and a good hat.
Pack Waterproof Everything
Iceland's weather is unpredictable – you're likely to see rain, sun, snow and hail (sometimes all in one day!) over the course of your trip. I wore a rain jacket and waterproof hiking books nearly everywhere, but I wish I had packed waterproof pants and gloves as well. Particularly when you visit some of the country's gorgeous waterfalls, you're going to get wet, so dress accordingly!
Book a Northern Lights Tour Early
If you're hoping to see the Northern Lights while in Iceland, a guided tour is a good option to consider – the tour operators closely watch the forecast and visit different locations each night for the best chance of seeing this phenomenon. If you do decide to take a tour, book it for one of the first days of your trip. If you don't see the lights on the first try, most tour companies will let you rebook for free for another chance.
Protect Your Hair at the Blue Lagoon
The minerals found in the water at the Blue Lagoon will leave your skin feeling soft and smooth, but they can wreak havoc on your hair. Before you enter the lagoon, cover your hair with their complimentary conditioner, put it in a bun if it's long, and don't rinse it out until you head back to the showers. This will prevent your locks from feeling dry and brittle after your visit.
Pack Snacks to Save Money
Food is notoriously expensive in Iceland. If you know you want to indulge in a few nice meals on your trip (as I did), you can save money by packing a few snacks from home. I brought granola bars for breakfast, plus crackers and dried fruit to snack on during the day.
Don't Feel Obligated to Tip
As in many other European countries, tipping is generally not expected at hotels and spas in Iceland, while restaurant bills often have a service or gratuity charge built in. If you want to leave a small tip for a tour guide, it's appreciated but not mandatory.
Bring a Reusable Water Bottle
Iceland's water is extremely clean. Instead of paying a premium for bottled water, bring a reusable bottle and fill it from the tap.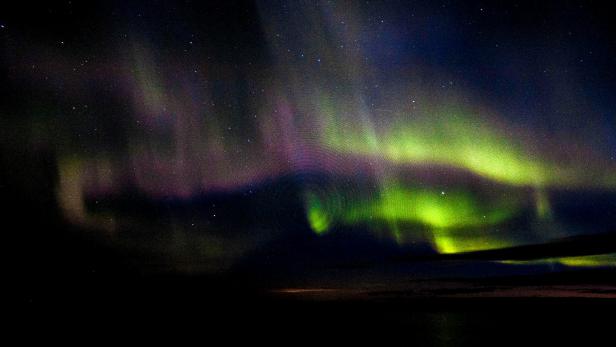 Northern Lights
On occasion you may be able to glimpse the Northern Lights from Reykjavik, but your odds are much better if you head out of town a ways to escape the light pollution of the city.
Alisha Bube
On occasion you may be able to glimpse the Northern Lights from Reykjavik, but your odds are much better if you head out of town a ways to escape the light pollution of the city.
Brian Patrick Flynn (also a local homeowner!)
Pack a Waterproof Jacket
A few things you absolutely must pack when traveling through Iceland include a waterproof medium-warmth jacket since the weather is unpredictable and you can experience all seasons in one day including pure sunshine and/or arctic storms. Also key: a debit card with a chip as some of the rural gas stations are unmanned and only operate on debit cards and Icelandic pre-paid gas cards. And also sunscreen due to how much reflected light icebergs and glaciers get on super sunny days.
Be a Locavore
Icelandic delicacies are pretty specific and not for everyone, but dried fish, although it takes some getting used to, is just as healthy and good for you as an organic protein bar, and you can get it pretty much anywhere.
Conversation Pointers
As far as etiquette is concerned, small talk isn't a thing. In fact, many Icelanders will look confused if you try to engage in small talk about the weather or about "this is so different than how we do things back home." They don't want to hear about how different Iceland is, they already know and they don't want to waste time. It's best to be efficient: first ask if the person speaks English (and the response will 99% most likely be yes, fluently), and just be polite and to the point. Also, look like you are at least trying to adapt to the culture by saying "Takk" instead of thank you. It's pronounced TAWK.
Driving Etiquette
When it comes to customs, Iceland is super similar to the States but there are some European differences. Although they drive on the same sides of the road as we do in the States, street signs are in kilometers. When you are driving the Icelandic Ring Road, never ever just pull off to the side of the road to take photos. Look for an obvious pull over spot that is clearly meant for pulling over and not up against the side of the street. Icelanders are obsessed with safety and when they see people endangering themselves by pulling a few feet off the main highway for a photo op, it really makes them mad because it puts other people at risk. Also, never take your eyes off the road in rural areas because sheep and goats and Icelandic horses roam freely and will often hang out in the middle of the road or slowly cross even if you're driving 70 m.p.h. Since there are virtually no land predators in Iceland, the animals don't fear each other or humans. They often seem unfazed.
Take in a Gorgeous Lagoon
If there is only one place you are going to go in Iceland, choose Jokulsarlon glacial lagoon. It's a five-hour drive each direction from Reykjavik, but it is the most gorgeous place on earth and does not even seem real.
Embrace the Architecture
In Reykjavik, it's a must to go to the top of Hallgrimskirja Church for the view of the colorful rowhouse roofs framed by the arctic mountains and deep teal Atlantic ocean. It's also really fun to wander around 1010 Reykjavik and take photos in front of the colorful row houses.