'Bizarre Foods' Andrew Zimmern Hunts Down Hidden-Gem Foods
Travel Channel host is 'Driven by Food.'
Food lovers and connoisseurs of great cuisine, get ready for our newest show – Andrew Zimmern's Driven by Food. Andrew reminds us that the best foods around the world are usually found in the most unsuspecting places that only the locals know about and what better way to explore Andrew's first stop of Hyderbad, India than by those who know it best – an auto rickshaw driver and cabbie.
Hyderbad, the gateway to southern India and the fourth largest city in the country, offers a variety of foods steeped in spices and over 400 years of tradition. During his quest, Andrew indulges in tandoori chicken, Osmania biscuits, Dosa (filled with semolina paste, potatoes and vegetables), Chatt (fried dough with tangy and salty ingredients) and a local specialty -Iranian Chai tea.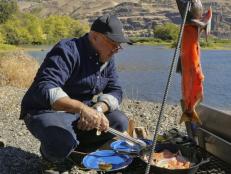 It's not about being the guy who eats bugs.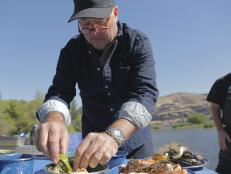 See the dishes that fuel the best of U.S. travel.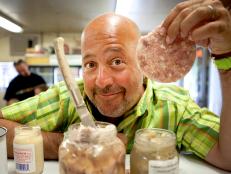 Andrew recounts his 10 most mouthwatering encounters of the 'Bizarre Foods' kind.