That's a Wrap on The Great Movie Ride
After 28 years, Disney's Hollywood Studios rolls the credits on a nostalgic ride. 
Lights! Camera! and … ACTION!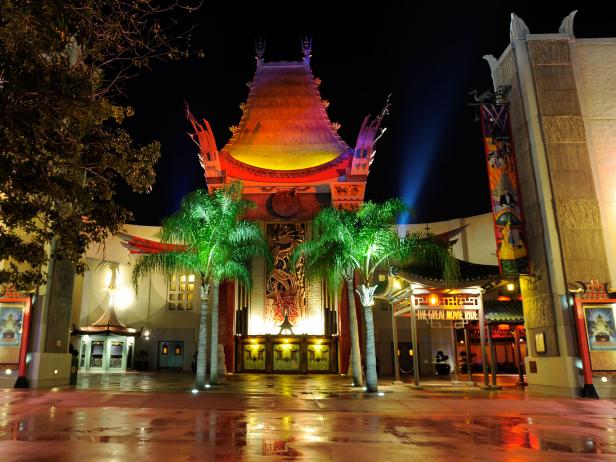 A Theatrical Journey
Walt Disney World Resort guests can take a ride through the most famous film sets in silver screen history at The Great Movie Ride at Disney's Hollywood Studios. Housed in a full-scale reproduction of Hollywood's world-famous Chinese Theater, the ride-through attraction travels through a soundstage tour of such memorable movie scenes as the "Casablanca" airport farewell, the Yellow Brick Road to Emerald City from "Wizard of Oz," the "Raiders of the Lost Ark" Well of Souls and many more.
There are just three days left to enjoy The Great Movie Ride at Disney's Hollywood Studios in Orlando, Fla. Two months after the ride's 28th birthday, Disney announced that the attraction would be permanently closing on August 13, 2017. Its replacement will be a brand-new ride, Mickey and Minnie's Runaway Railway, based on the Mickey Mouse animated original series.
This will be the first Mickey-themed ride at any Walt Disney Park and Resort, and it will include more hidden Mickeys than any existing ride. Get ready to start counting, Disney superfans!
But, for long-time lovers of The Great Movie Ride, it's a sad departure. As a child (and adult!), I had a Hollywood Studios routine: enter the park, stroll down Hollywood Boulevard and immediately get in line for The Great Movie Ride. And until the ride's script rewrite a few years ago, I had the beginning trailer loop, closing montage and animatronic lines memorized. It may not be a 60 MPH roller coaster, but a vehicle hijacking by Mugsy sure was exciting for a child.
Hollywood Studios is offering extra magic hours on the ride's final day. But if you can't make it to the park and find yourself missing that 20-minute, air-conditioned leisure ride, grab one of these limited-edition farewell tees.