3 Ways to Keep a Travel Journal
Creative ways to capture your travel memories.
Travel journaling can be an art form. When you go on a once-in-a-lifetime trip, it's worth documenting the experience.
Many people find their greatest inspirations when traveling. F. Scott Fitzgerald wrote The Great Gatsby while in the French Riviera. Virginia Woolf wrote To the Lighthouse in St. Ives, Cornwall. J. K. Rowling got the idea for Harry Potter riding a train from Manchester to London. From seeing an incredible sunrise in the Grand Canyon to observing the magical phenomenon of the northern lights, even if you don't publish a novel, chances are your travels will inspire you to write, draw or take a photo, too.
Documenting digitally is great, but sometimes it's nice to have something more permanent and tangible you can hold in your hands or leave on your coffee table for friends to flip through and share in your travel experiences.
Here are three easy ways to keep a travel journal. Craft skills not required.
1: Photo Transfer Notebook - Incorporate all of the photos you take on your trip by transferring them onto a basic lined or unlined notebook. You could write about your experiences while you're traveling and simply leave a half page here and there to later add in the photo transfers. Check out the video below to see how to transfer photos.
2: Map Pocket Journal - Add a pocket to a simple notebook using a map of the place where you traveled. Stick ticket stubs, receipts and other small tokens of your travels in the pocket. Then fill the pages with your reflections.
3: Tea Tag Notebook - If you have a specific interest like a passion for tea or coffee, keep the tags and paste them on pages where you can take notes on the varieties you try.
We're sorry, there seems to be an issue playing this video. Please refresh the page or try again in a moment. If you continue to have issues, please contact us here.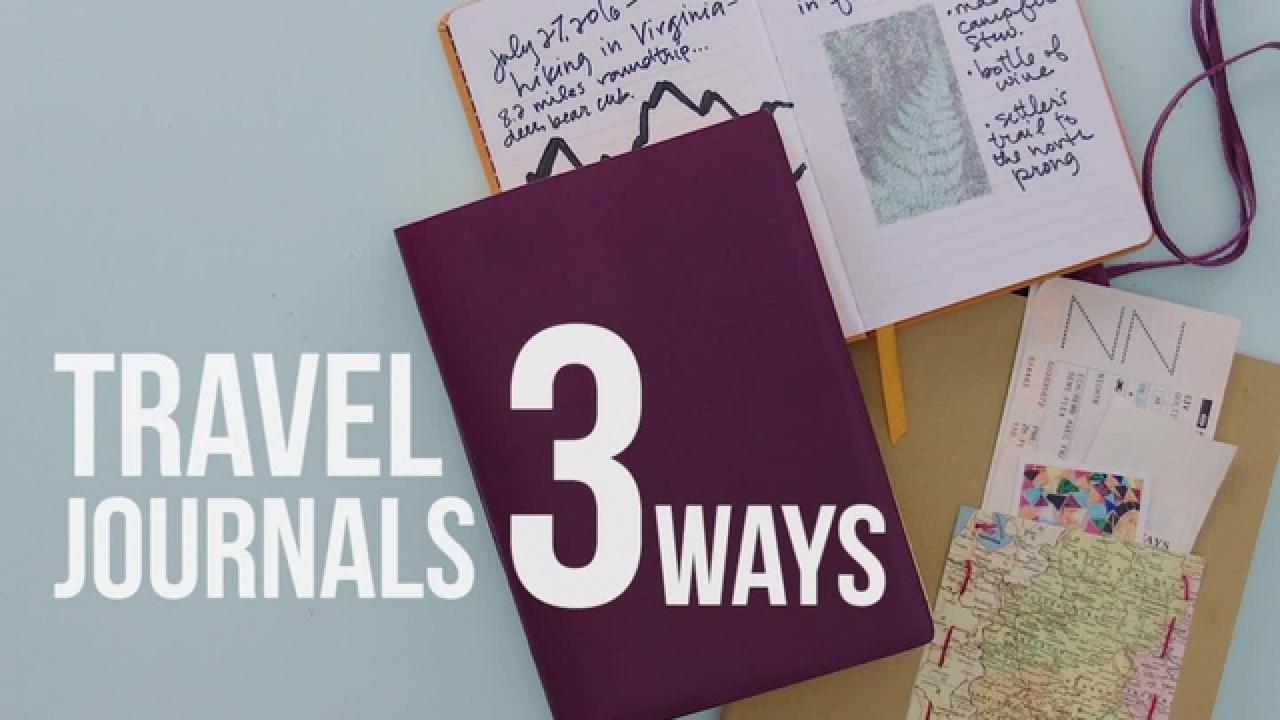 As another travel journal suggestion, if you always go to art museums or exhibitions when you travel, keep the entry ticket, paste it in a journal and write about the art you see. The ways to keep a journal are as infinite as the inspiration you'll find when you travel.