Packing for a Week in Paris
Ah, Paris. The city of lights and overpacking. Planning outfits for Paris is exciting but overwhelming. If you're like me, you like options on vacation. I never know what mood I'm going to be in and I want pieces for every occasion. That used to mean a very big and very full suitcase. These days, I've paired down. But I'm still prepared for anything.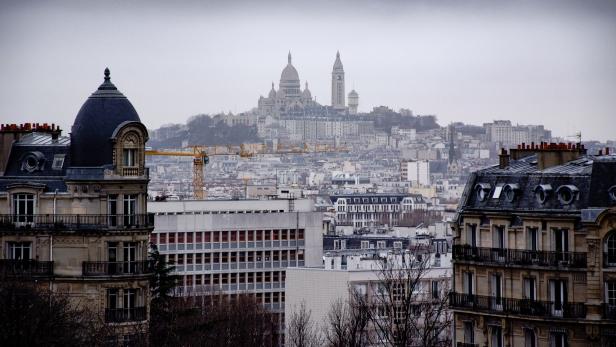 Montmartre
Montmartre is set on a hill in northern Paris. It's a great spot to take your significant other for break-taking views of the city. Wander through the narrow, winding streets lined with small cafes and shops. Salvador Dali, Claude Monet, Pablo Picasso and Vincent van Gogh were just a few well-renowned artists who had studios or worked in the Parisian neighborhood.
Jürgen Roberg / EyeEm, Getty Images
Here's what I've learned: Pack in a color palette. You'll be able to mix and match every piece and reuse pieces for different outfits. You won't pack as much and that will give you more room for buying new pieces and souvenirs.
I got together with editors Liz and Marianne at our sister site HGTV.com and we came up with a neutral palette for Paris with a classic pop of red. We took 10 clothing items, four pairs of shoes, two scarves, one headwrap, one hat, and came up with 10 outfits for every scenario, from museum hopping to midnight dinner.
Watch the video below and get outfit inspiration for your trip to Paris this summer.
We're sorry, there seems to be an issue playing this video. Please refresh the page or try again in a moment. If you continue to have issues, please contact us here.