Best places for shipwreck diving in Croatia.

While Croatia's more than 1,200 islands, abundant coastland and sparkly blue waters offer much to make a diver happy, it is her many shipwrecks that most draw divers to her friendly shores. War and bad weather throughout the Adriatic have brought many a ship to its watery demise along the Croatian coast. These catastrophes of history are now a diver's delight.

"Shipwreck diving in Croatia is like diving directly into history," says Danijel Frka, an award-winning Croatian dive photographer and co-author of Treasures of the Adriatic Sea. "Each sunken ship is an enclosed capsule, frozen in time, preserving the past for us to see, feel and learn. Each shipwreck has its story, both of the ship and the individual stories of its crew, all united in one fate ..."

Below, we list 5 of the country's most enticing underwater museums, each offering eerie and up-close views into the tragedies of long ago – not to mention the eels, algae and cheeky schools of fish that are included in your price of entry.

The Baron Gautsch
Perhaps it is her tragic end that draws so many divers to the Baron Gautsch, arguably the most popular wreck dive in all of Croatia. Known as "The Titanic of the Adriatic," this misguided Austrian passenger steamer was carrying WW1 refugees when, in 1914, she crossed paths with one of her country's own mines. She sank in minutes, taking more than half of her 300-plus passengers with her, many of them children. Almost a century later, she rests upright on the sandy ocean floor with brightly colored fish and conger eels swimming through her mossy walls. Located west of the Brioni Islands, the wreck sits at 22 to 41 meters and is only advised for advanced divers.

The HMS Coriolanus
A warship of the British Royal Navy during WW2, the HMS Coriolanus was dismantling German mines in the Northern Adriatic when, on May 5, 1945, one of those mines took her by surprise. The ship's hull exploded, and she sank quickly. The Coriolanus may be less known than the Baron Gautsch, but she's a favorite among Croatian divers; with a depth that ranges from only 11 to 25 meters, she is also a softer entry into wreck diving. An abundance of sea plankton, however, sometimes clouds visibility, which is rated fair to good. Today she sits erect on the ocean floor, her blown-apart hull a home to scorpion fish and hake.

The Lina
With her surrounding crystalline waters and ample sea life, the Lina is one of Croatia's most photogenic wrecks. In the early 1900s, this cargo steamer ran a steady route transporting lumber from Croatia to Italy, but in 1914 she got caught in a storm near the northern cape of Cres Island, hit a reef, and never saw land again. A looming algae-covered mass, she rests upright on the ocean floor, her bow still pointing toward shore. You can swim throughout her decomposing cabins and see the holes in the lower part of the deck where the reef did its damage. With a maximum depth of 55 meters, it is suitable for advanced divers.

Boeing B-17 Flying Fortress
Not all underwater wrecks are ships. In 1944, one of the United States' fabled WW2 B-17 Flying Fortress planes, a 4-engine bomber, crashed into the ocean trying to land on the airfield at the Croatian island of Vis. Now, swimming your way past its massive 103-foot wingspan, you get a sense of how huge these war birds were. The clear, calm waters here make it easy to see that this ill-fated flyer is still intact and in perfect condition, and you can't help but imagine its final moments, plummeting from the sky into the southern Adriatic. Because its maximum depth is 71 meters, this dive is only appropriate for technical divers.

The Totonno
The Totonno, an Italian cargo steamer, met her watery grave a mere 60 feet from the lighthouse just off the coast of the charming town of Dubrovnik. Standing watch on the rocky islet known as Grebeni Rocks, the lighthouse could not save the Totonno from colliding with the WW2 mine that split her in two. The diving site offers such great visibility, you can see fragments of the ship scattered over the ocean floor, as well as the grouper and red scorpion fish that live camouflaged within her algae-covered walls. You can see a fisherman's net still decomposing in the sand as well as the tractors that the Totonno carried at the time of her demise, one tied on deck and the other tossed in the sand near the stern -- now draped in seaweed. With a maximum depth of 51 meters, this is an advanced dive.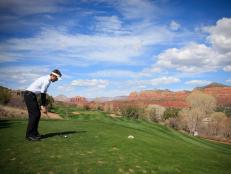 Sedona, AZ, is often called "Red Rock Country"; the geologic backdrop of this stunning city inspires many to get out and explore the great outdoors.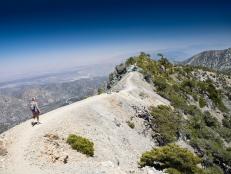 From beach bonfires to 10,000-foot peaks, there are endless ways to enjoy the natural beauty of Los Angeles' great outdoors.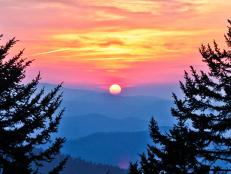 There's nothing like a challenging hike with a rewarding view.